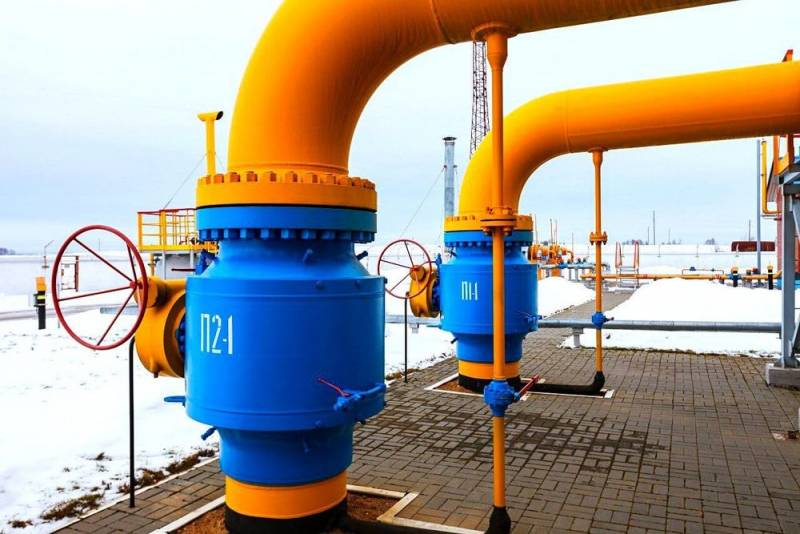 December 4, 2019 Russian
economic
Mikhail Krutikhin, an analyst and expert on the oil and gas market, said that Russia has begun dismantling some of the equipment designed for gas transit through Ukraine. The specialist and candidate of historical sciences wrote about this in the Russian version of the journal
Forbes
.
Krutikhin noted that on December 31, 2019, the agreement between Russia and Ukraine on gas transit to Europe will end. And if Kiev does not take the necessary measures to extend the contract, then Ukraine risks completely losing gas supplies from Russia. He clarified that despite Moscow's compromise proposals, Kiev stubbornly continues to speak the language of intimidation, incorrectly assessing its situation. So in the future 10 years, Ukraine may completely lose the ability to transit gas through its territory.
In 2016, Gazprom adopted a program for decommissioning the gas transportation infrastructure that delivers gas to the Ukrainian border. By 2020, 4300 km of pipes and 62 compressor stations will be eliminated in this corridor, and 2030 km by 10700. Opportunities for pumping gas from Russia through Ukrainian territory will disappear
- explained Krutikhin.
In turn, we want to remind you that NAK Naftogaz Ukrainy has already received a notification from PJSC Gazprom, which is from 10:00 Moscow time. January 1, 2020 Russia will have no reason to continue the transit gas supply. The thing is that after the full commissioning of Nord Stream-2 (with ground branches in Germany), Gazprom will be able to pump 110 billion cubic meters on the four lines of both Nord Stream. m of gas per year. At the same time, Gazprom will be able to pump 31,5 billion cubic meters through two lines of the Turkish Stream (after completion of the construction of the site in Bulgaria). m of gas per year.
But that is not all. We must not forget about the existence of two lines of the Blue Stream gas pipeline, also going from Russia to Turkey. The capacity of this gas pipeline is equal to the "Turkish stream" and it is already working. So already in mid-2020, Russia will be able to supply 173 billion cubic meters. m of gas per year to Europe (counting along with Turkey), bypassing Ukraine. And this is without taking into account the supply of liquefied natural gas (LNG).