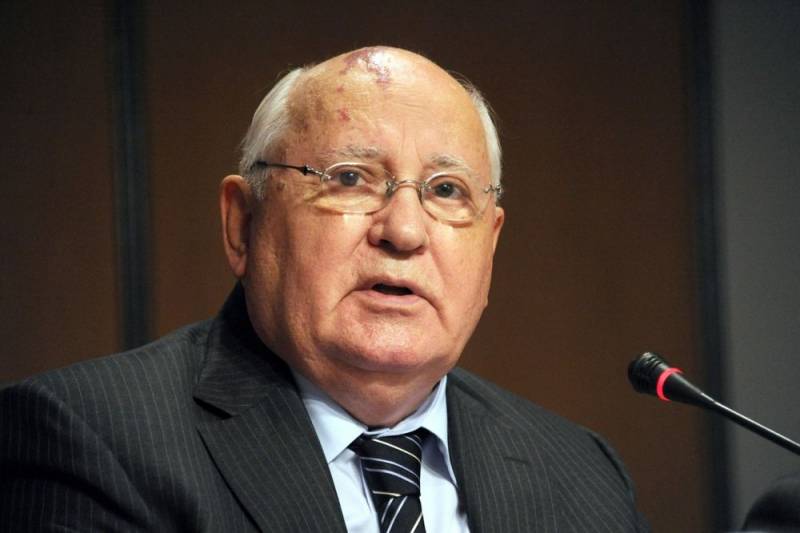 Recently we
Reported
how the former first and only president of the USSR Mikhail Gorbachev reacted to the words of Russian leader Vladimir Putin. And now, 88-year-old Gorbachev said that the American media misinterpreted the events of the 1990s, informing readers that the ex-secretary-general had to advertise products of the Pizza Hut restaurant chain out of poverty.
Gorbachev is surprised and does not understand why the Americans "have now decided to raise this topic." At the same time, he confirmed that he then "really needed money, but for social activities and the work of the fund." That is why he went to star in a pizza advertisement. He specified that there was no question of any poverty, since he personally did not need money, "especially when compared with the majority of the country's population."
American journalists who decided to write all this greatly upset and offended me
- Gorbachev said in an interview with the publication
URA.ru
.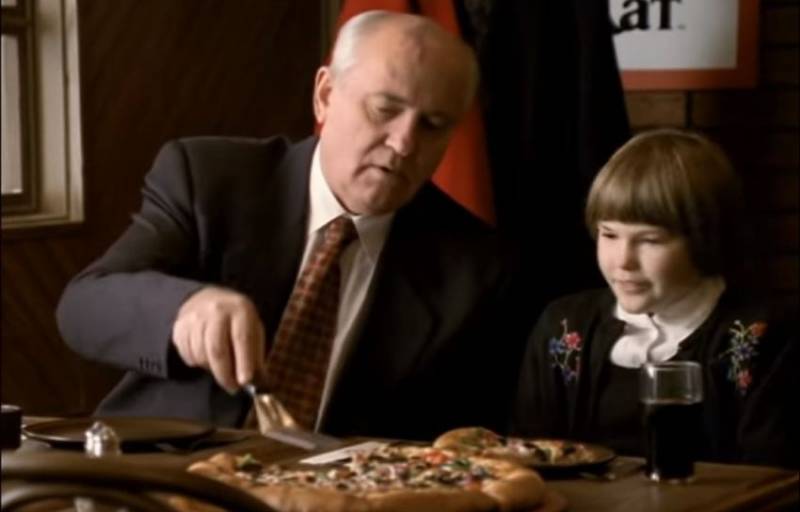 It should be recalled that before that, The Foreign Policy wrote that Gorbachev starred in an advertisement for the American Pizza Hut network in the 1990s, as he needed the money to work for his foundation (The Gorbachev Foundation, a Russian non-profit organization, created in 1991, with the slogan "Towards a new civilization", located in Moscow). At the same time, the Americans noted that the fund was in opposition to Russian President Boris Yeltsin, and Gorbachev's large pension, which the fund then existed on, was "eaten up" by 1994 hyperinflation and corresponded to two dollars a month.
It should be added that the Pizza Hut commercial with Gorbachev was shot in 1997. In the video, visitors to the establishment discuss the results of the former president. At the same time, everyone comes to the conclusion that now they can eat pizza thanks to Gorbachev.