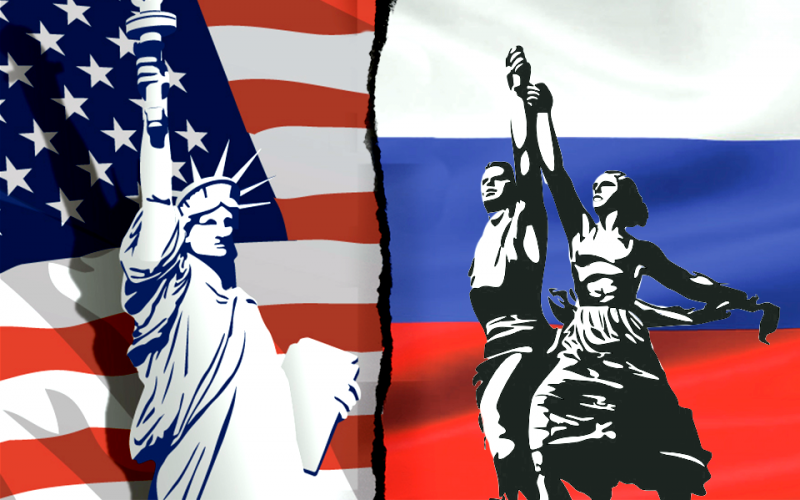 Where to live better, in the "free and democratic" United States of America or in a "totalitarian and police" Russia? The answer to this difficult question for yourself in an interview with the portal
Ru_Open
tried to find Maxwell, a US citizen who happened to live in our country.
Big brother watching?
Initially, the American believed that in Russia he would be continuously monitored by either the KGB or the FSB. However, in fact, it turned out that the USA can be called a totalitarian state, where the FBI, NSA and the CIA are very actively watching over their citizens and interfering in their lives.
Is the American dream dead?
The American believes that this is so. According to Maxwell, today it will be more accurate to say "American fantasy." The young man agrees that there is nothing wrong with moving to another country as such. Sooner or later, the environment can get bored, and there will be a desire to see the world. His own friends are thinking about moving to Europe, some about Asia. However, it is important not to have "pink glasses" and extra illusions. Those wishing to get out of Russia should listen.
From Michigan to St. Petersburg
In our northern capital it is darker than in Maxwell's hometown. But the biggest difference is transport. In the US, cities are built for motorists, almost everyone has a car. In New York, Los Angeles or Chicago, there is virtually no public transport. An important advantage of Russia is the developed network of public transport, which is created for people. According to the American, the Russian metro is an order of magnitude better: in it, he has never seen any rats, nor someone's vomit, nor psychos.
Distinction of mentalities
Upon arrival in Russia, the young man was slightly shocked by the local service. In a small store, he clearly prevented the saleswoman from watching TV with his visit and was not honored with her friendly smile. Having gained equanimity in Russia, Maxwell later suffered from this in his homeland. Without smiling at the driver, he got off the bus "because of a rude attitude" when handing the ticket from hand to hand:
Are you pulling it out of my hands ?! What rudeness! I do not like this treatment. Get out of my bus!
The American concluded that the ubiquitous corporate smile is a kind of protective mask in the United States. From Russian habits, Maxwell accepted the custom of shaking hands and saying goodbye in the same way. In his homeland, it's enough to say "Hay, how are you." A handshake is very nice, in his opinion.
At the same time, Maxwell admits that his compatriots are more active and not indifferent than the Russians. For example, if there was a problem with garbage in a city, a group of citizens would immediately form, which would start a special campaign and find some fund that would help solve the problem. In Russia, they prefer to talk about how bad our affairs are.
Russians and Americans differ in relation to money. The former, as a rule, cannot afford serious accumulations that are constantly depreciating. But US citizens, thanks to a strong dollar, tend to constantly save up to get a decent bank account for old age.
Social
In this matter, Russia is a cut above the United States. This is a health system, and holidays, and decrees. Poor people are supported, while there is the opportunity to contact a private paid clinic. In the States, otherwise:
In America, if you cannot afford medical care - well, you are out of luck: you will die or remain sick.
About politics
The Russian system is more "stable" due to the fact that the first persons are practically irremovable. In the US, otherwise, Republicans regularly replace Democrats, and vice versa,
political
process, everyone is interested in the elections,
news
on the theme sound from each iron, everyone is interested.
What is better in the USA
In America, all kinds of services are much better. For example, a parcel through an online store can be delivered to the other end of the country in just a day.
What is better in Russia
Our country is world famous for its art, theaters, ballet, and literature. The Russian education system is better than the American in the sense that it provides a wider base. In the United States, when training, they prefer to focus on something specific, releasing very narrow specialists.