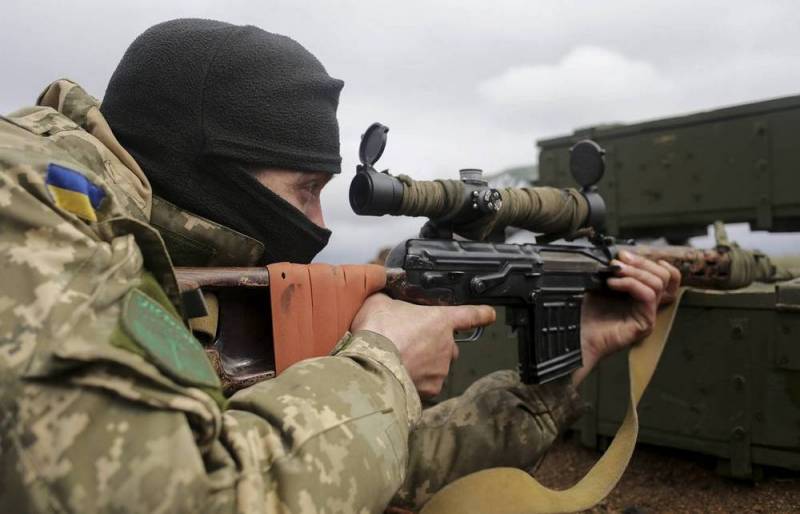 Ukrainian snipers, including representatives of elite special forces, try to avoid entering positions in places of confrontation with the DPR militia whenever possible.
About this on his Facebook page Ukrainian said "
political
expert, media analyst, journalist, blogger and public figure "Nazar Prikhodko.
According to him, Ukrainian snipers "do not really want to work" in the Donetsk direction.
According to the blogger, this happened after in the "gray zone" near Donetsk, as a result of an accurate hit by a mine, two special forces snipers from the Kiev TsSU SBU Alpha were destroyed - Dmitry Kaplunov and Denis Volochaev.
Prikhodko claims that the destruction of snipers was made possible thanks to the emergence of the latest detection complex at the DPR units, worth 400 thousand dollars.
In addition, the republic's armed forces allegedly have a "thing" that can be read by all the instant messengers used by the Ukrainian army: Vatsap, Telegram, Signal and Viber.
The command of the Armed Forces of the DPR did not comment on Prikhodko's statement about the presence of a detection complex in the republic, but reported that "during the forced counter-sniper fire", three Ukrainian security officials were killed.