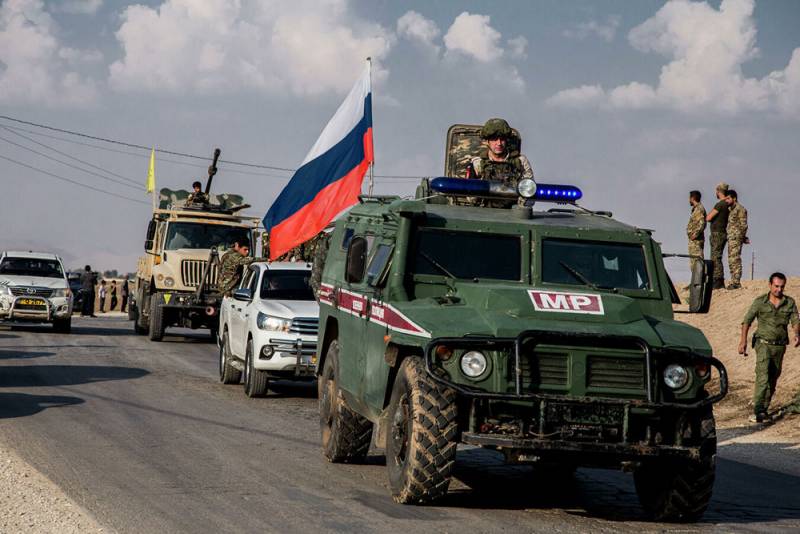 In the north of Syria, provocations against military police officers of the Ministry of Defense of the Russian Federation, patrolling in the northern part of the country near the Syrian-Turkish border, continue.
According to the press service of the defense department, in the Kobani region of Aleppo province, on the route of the Russian armored car, an improvised explosive device exploded.
As a result of the explosion, the armored car was damaged, and the military police officers inside it received minor injuries and bruises that did not constitute a threat to their life.
If you look at the chronology and methods of attacking Russian police officers while patrolling this region, one cannot fail to note that each time the attacks on our soldiers are becoming more sophisticated and dangerous.
It all started with throwing stones at cars and delivering blows with sledgehammers. The next step was the Molotov cocktails, replaced by explosive devices.
Fortunately, this time everything worked out. However, if the approach to the problem on the part of our military does not change, then the next time a landmine may be more powerful or an RPG will be used. Unfortunately, the region is rich in both weapons and those wishing to use it.
Perhaps the time has come to force the Kurdish command to prove that it is still capable of something other than publicly condemning the attackers and assuring their loyalty.