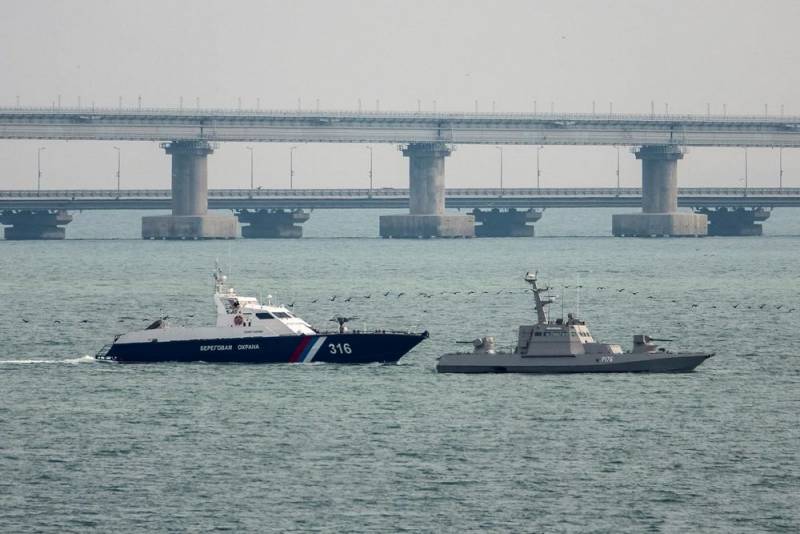 The provocation in the Kerch Strait, which was organized by the Ukrainian Navy in November 2018, became a reason for comparing Russian and Ukrainian boats, conducted by the head of the Ukrainian Military Portal Taras Chmut.
In his post on social networks, a Ukrainian expert acknowledges the superiority of the Russian Sobol project patrol boat over the Gyurza-M type artillery boat (MBAK) created at the Forge on Rybalsky enterprise of the former President of Ukraine Petro Poroshenko.
Commenting on the photograph of the Russian and Ukrainian boats located nearby, Chmut notes that already by the contours it can be concluded that the Ukrainian Navy boat is not adapted to actions at sea.
In addition, comparing the characteristics of boats, the head of the portal mentions that the speed of a Russian boat is two times higher than that of a Ukrainian one.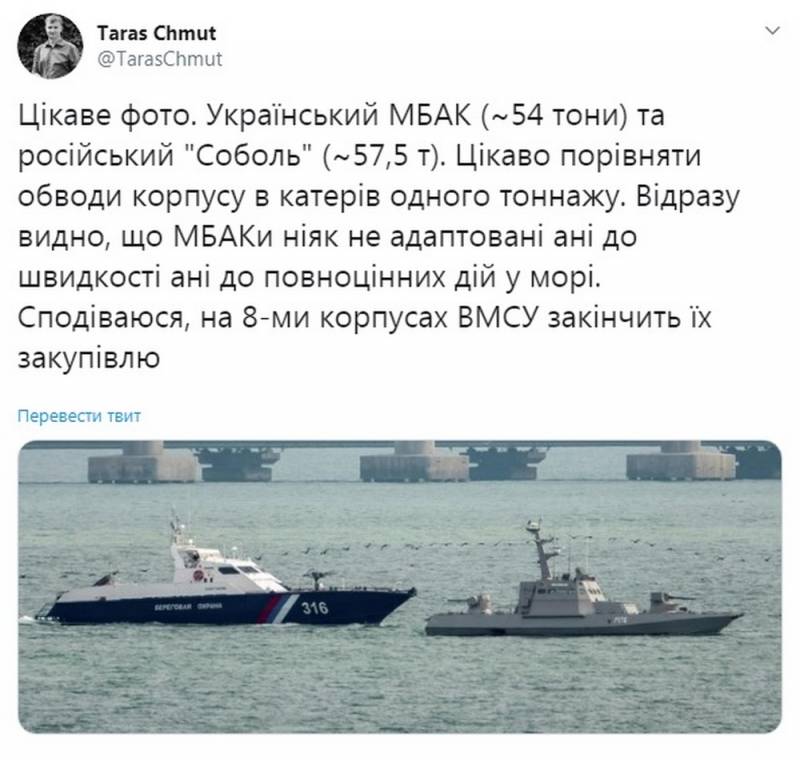 As a result, Chmut comes to the conclusion that the best option for Ukraine would be to buy decommissioned boats of Western countries, since the order of this
equipment
it is a lottery among Ukrainian enterprises, and the country itself cannot even produce armored personnel carriers.
Recall that earlier we
wrote
that the journalist Mustafa Nayyem, appointed to the post of deputy general director of Ukroboronprom, said that Ukraine had squeezed Russia on the arms market.