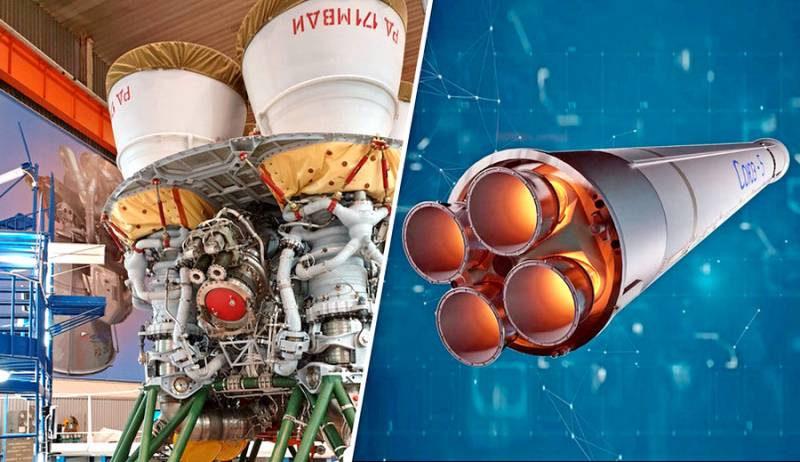 The first engine for the promising Soyuz-5 medium-class missile will be ready by 2022. This information was shared by the head of NPO Energomash Igor Arbuzov in an interview with the agency
TASS
.
The first production unit RD-171MV will be delivered in 2022. At the same time, now the second, third and fourth "finishing" engine samples are being assembled. The second sample will be ready in February next year, the third - in March. In total, it is planned to release 6 such units. The latter are intended for various tests.
Each of them will undergo six or more tests, which will confirm the reliability of the engine. In general, according to the functionary, about 171 billion budget funds will be spent on upgrading the RD-7M to the MV model.
Recall that Soyuz-5 is a medium-class carrier. RSC Energia is engaged in its development. The completion of work on the creation of a promising rocket is scheduled for 2021. The first launch of the Irtysh rocket should take place in 2023 from the Baikonur Cosmodrome as part of the Baytrek Russian-Kazakh project. For this, the site previously used to launch Zenit rockets will be modernized at the cosmodrome.