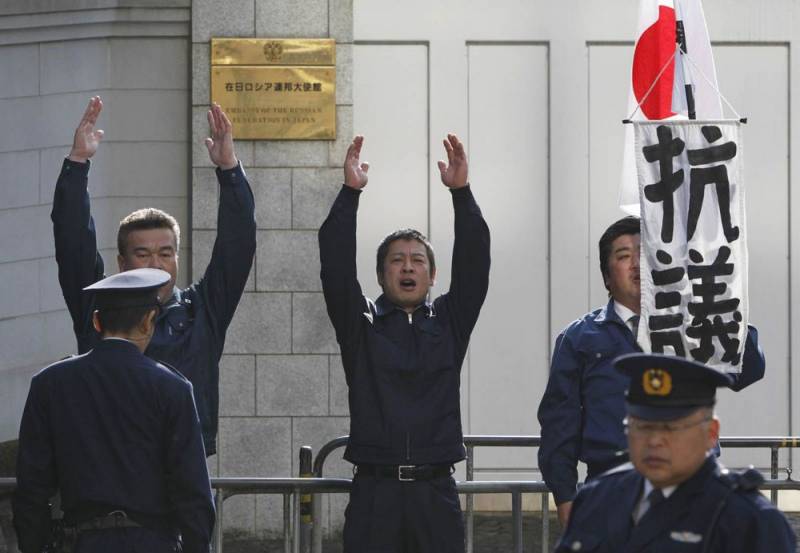 In the capital of Japan, another rally was held, at which the audience demanded that Russia return the Kuril Islands - Kunashir, Iturup, Shikotan and Habomai, which in the country of the Rising Sun are called "northern territories."
According to Japanese media, about five hundred people took part in the rally, which is disastrously small for a city with 14 million people.
The main speaker of the rally was Okinawa and Northern Territory Affairs Minister Seiichi, who said that the Japanese government intends to carry out comprehensive work "to exchange with the inhabitants of the islands and strengthen mutual understanding."
After the rally, the protesters walked along the streets of Tokyo, on which, in fact, the action ended.
It should be noted that this was a traditional, 74th in a row, meaningless rally that does not solve anything and does not affect the issue of the return of the Kuril Islands.
It begins in 1945, when the main headquarters of the occupying forces gave permission for the first rally to the mayor of Nemur on the island of Hokkaido.
One cannot but note the pragmatism and rationalism of the Americans in this matter: being an occupier, it is thus very convenient to channel the protest moods of the natives. As time has shown, such
policy
with respect to Japan, it paid off.