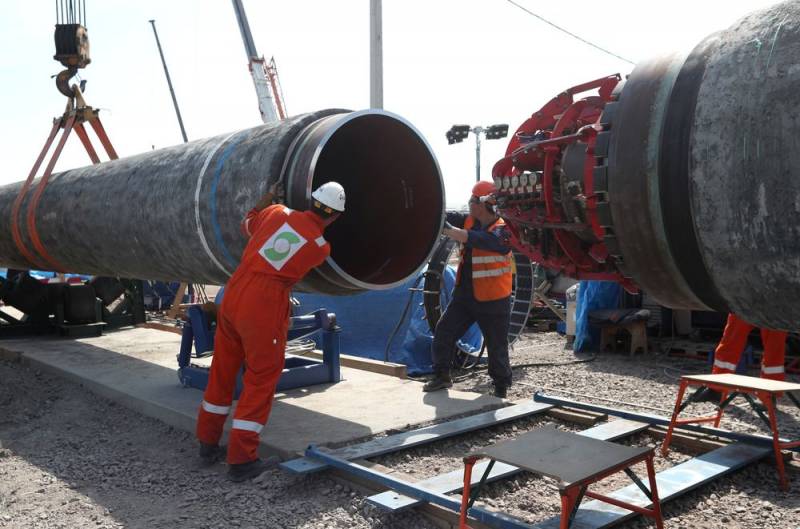 Recently we
Reported
as Kiev did not agree with the right of sovereign Denmark to give permission to lay the Nord Stream-2 gas pipeline in its waters. And now, the largest German publication Bild, citing sources in the Senate (upper house of parliament) of the US Congress informs readers that Washington can still stop the construction of this pipeline because it is preparing a "sanction trick" ("Russian surprise") and will use it before the New Year 2020.
It turns out that American Russophobe senators decided in a roundabout way to achieve the imposition of sanctions against European companies involved in the project, including builders and suppliers. As the publication clarifies, the "trick" is that restrictive measures will become part of the law on the US military budget for the next year, which should be adopted before the end of 2019 (although the fiscal year 2020 in the US began on October 1, 2019).
The thing is that American lawmakers simply did not have time to develop a full-fledged bill. And now they decided at least to get out of this situation.
When no one is building, there's nobody to punish
- quoted the publication of one of the senators.
This information was confirmed by the head of the Senate Committee on Foreign Affairs.
policy
Jim Risch, who promised that sanctions would be "expensive" for Moscow and its European partners. How it will actually be, we will know soon.