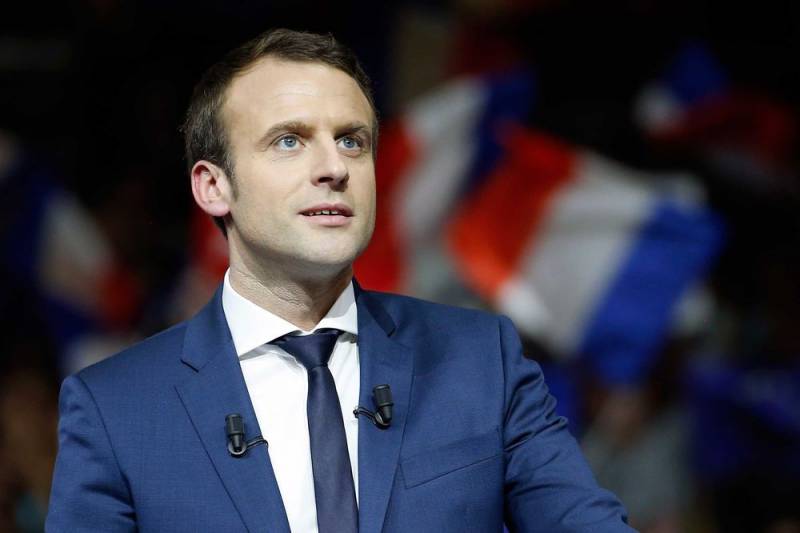 In Soviet times, every student knew that France was "a normal country located behind enemy lines." After all, Paris led
policies
regardless of London and Washington. Moreover, in our time, all the leaders of France, with the exception of one individual, have a positive attitude towards modern Russia. The exception is Nicolas Sarkozy, who returned France to the military unit of the NATO bloc in 2009, mired in scandals.
And so, the largest German publication Bild decided to find out the reason for the skepticism of the incumbent French President Emmanuel Macron to the "new world order" in general and to the NATO bloc in particular. The Germans were also puzzled by Macron's new approach to German-French relations and his statement that he did not consider Russia or China to be enemies.
At the same time, as the publication notes, Macron's words said on November 28, 2019 that the enemy of NATO is international terrorism, and not Moscow or Beijing, were positively assessed in Russia and China. In this regard, the publication controversially clarifies that for German Chancellor Angela Merkel this means the emergence of yet another "enemy" in the ranks of NATO, along with US President Donald Trump.
Bild admits that Paris's attitude towards NATO "has always been mixed." In the period 1966-2009, France did not participate in military planning at all. After which the publication suddenly suggested that the real reason for Macron's words was the death of 13 French soldiers in Mali (Africa), where the anti-terror operation has been carried out for several years.
To clarify Macron's skeptical view of the "new world order", the publication invited Jorn Leonard, an expert, a professor of history from the University of Freiburg (Germany). This specialist discerned the "erosion of transatlantic relations and the conflict between the US and China," because of which Macron wondered what role France would play in a changing international environment.
The conclusion is as follows. Macron sent a warning signal to NATO and is looking for foreign policy alternatives. We remind you that recently President of Turkey Recep Tayyip Erdogan is very rude
reacted
to the words of the French leader about the "brain death" of NATO.