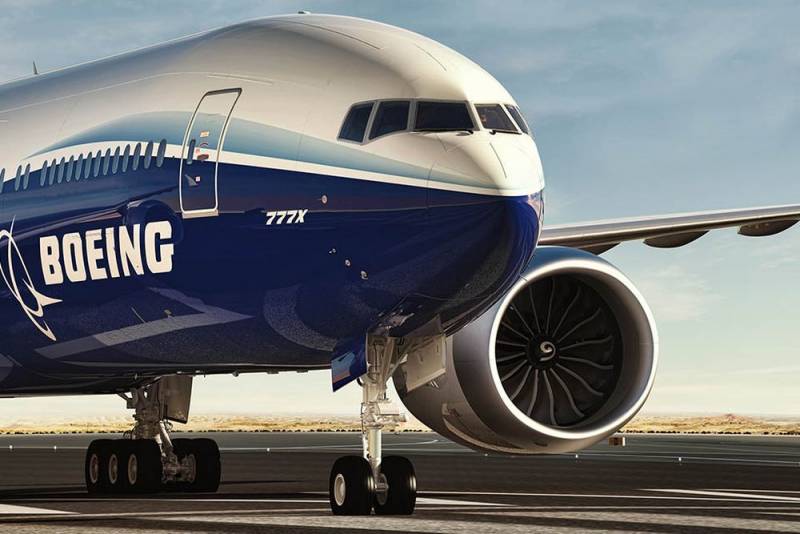 On November 27, 2019, the American newspaper The Seattle Times told readers that in September of this year, during the final stage of stress tests (stress test), the promising Boeing 777X passenger airliner broke down the fuselage, the door fell out and part of the composite skin fell off. As the publication clarifies, the fuselage fracture occurred behind the wing, when the cabin was crimped.
The Boeing Corporation said that they are studying the causes of what happened, but did not disclose details. The company said that the incident occurred under loads significantly exceeding those that the airliner will encounter during regular flights.
At the same time, the publication claims that the incident occurred at a load equal to 99% of the calculated maximum. At the same time, the tests were recognized by the company as partially successful, since the ultimate design load was almost reached. In this connection, the publication suspects that the company will not conduct repeated stress tests, but will only strengthen the structure at the fault site.
In turn, the company insists that during tests in the cabin of the airliner a pressure of 0,7 bar was created. At the same time, a force was applied to the wing from the bottom up, due to which its wingtips rose 8,5 meters (the maximum calculated bending in a regular flight was 2,7 meters), and the force from the top to the bottom of the fuselage of the fuselage. So the load on the airliner glider was reproduced, corresponding to a maneuver with an overload of 3,75g. At the same time, the maximum calculated overload in flight for the promising Boeing 777X is 1,3g.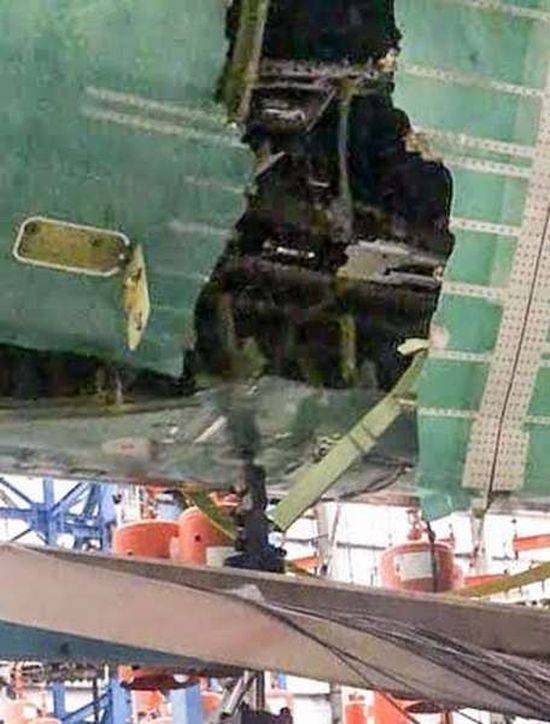 We remind you that in 2018 Boeing delivered to customers a record 806 aircraft, which is almost 6% more than a year earlier, when 763 units were delivered. In turn, 2019 for the company turned out to be difficult and not very successful. The blame for several air crashes, which caused significant casualties and the failure of many countries to operate such airliners. Although it is too early to speak about the specific results of the company's activities for the year.
It is also known that the Boeing 777X program has been underway since 2010 and it has many different problems. That is why Boeing announced that the first flight of the Boeing 777X has been postponed until 2020. The maximum take-off weight should be 351,5 tons. The airliner will be able to fly to a distance of 16,1 thousand km (depending on version and layout). It will be able to carry from 349 to 414 passengers. The length of the liner will be from 69,8 to 76,7 meters. Wingspan - 71,8 m (each wing will be folded so that the airliner can fit in standard hangars, when folded it will be 64,8 m). It will generally be the first folding airliner in the world.