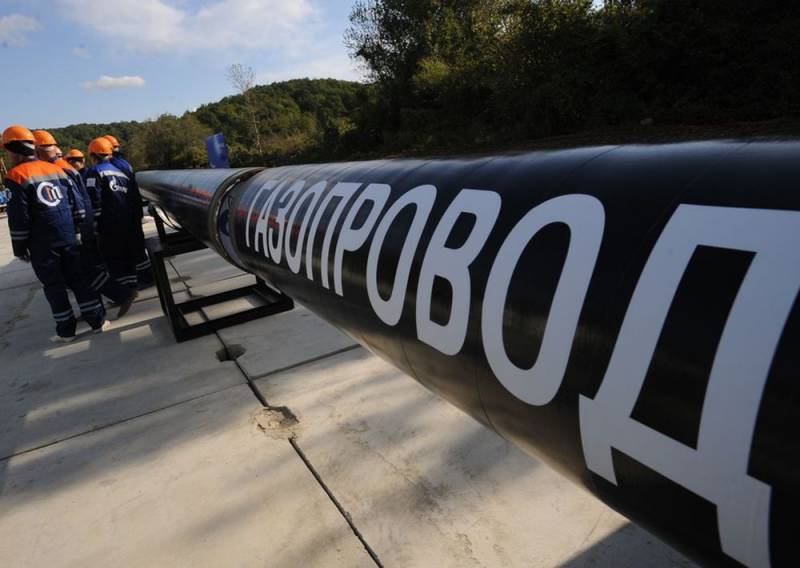 It was recently reported how in Serbia at an accelerated pace
complete
the construction of its section of the second line of the Turkish Stream (402 km long and with a capacity of 12,87 billion cubic meters of gas per year), while both pipelines of the pipeline running along the bottom of the Black Sea are already
filled
gas. And so, the Turkish leader Recep Tayyip Erdogan said that the commissioning of the Turkish Stream gas pipeline will take place on January 8, 2020 in Istanbul. The Turkish television channel NTV informed the public about this.
Of course, we have another very important step that we will take. January 8 in Istanbul, we will launch a gas pipeline called the Turkish Stream
Erdogan said at the ceremony of commissioning the TANAP gas pipeline (rival of the Turkish Stream), through which gas from Azerbaijan (in the future, from Iran and Turkmenistan) will be delivered to Turkey and Europe.
It should be noted that the Turkish Stream consists of two threads with a total capacity of 31,5 billion cubic meters. m of gas per year. The first line is intended for gas supplies directly to Turkey, and the second is intended for gas supplies to the Balkans, to Central and Eastern Europe.
It should be added that between Turkey and Serbia is Bulgaria. And by this time in Bulgaria, their own section of the second string of the Turkish Stream, 474 km long, should have already been built. But the "bros" dragged on this issue. And only in October 2019, i.e. relatively recently, they promised that they are starting construction of compressor stations for the Bulgarian section of the Turkish Stream gas pipeline.
We remind you that the construction of the Bulgarian site due to various obstacles, including judicial ones, has not been carried out at all before this time. At the same time, they have already announced from Kiev that Ankara buried the gas transmission system (GTS) of Ukraine.