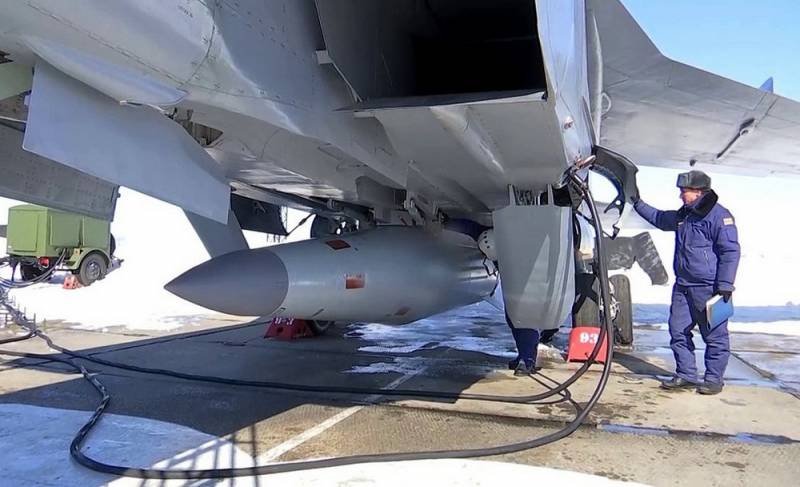 Russia has successfully tested the latest development in the military sphere, which Vladimir Putin mentioned during his address to the Federal Assembly in 2018, and the existence of which the Americans did not believe.
The TASS agency, citing several sources in the military-industrial complex, reports that in mid-November a hypersonic dagger was successfully tested in the Arctic.
According to sources, the launch was made from a MiG-31K carrier aircraft, taking off from Olenegorsk airfield. The missile successfully hit a ground target at the Pemboy training ground, reaching a speed of 10 max during a flight.
The newest Russian dagger airline complex consists of two components: a MiG-31K carrier aircraft and a hypersonic missile, which, according to available information, is an aviation version of the Iskander operational-tactical missile complex.
Today, the MiG-31K squadron, armed with hypersonic missiles, is already standing guard over the borders of Russia.
Recall that at the end of November, as part of the implementation of the START-3 treaty, American inspectors were first shown the Russian Avangard complex with a hypersonic planning winged unit.
The deployment of Avangard complexes on combat duty is scheduled for December 2019.