The famous British manufacturer of premium cars Aston Martin continues to actively enter new markets. In 2017, the company launched the Aston Martin AM37S luxury boat, which speeds up to 50 knots. The first boat was immediately delivered to the buyer in Miami. Now Aston Martin's new products will allow wealthy shoppers to go down to the deep sea with increased comfort.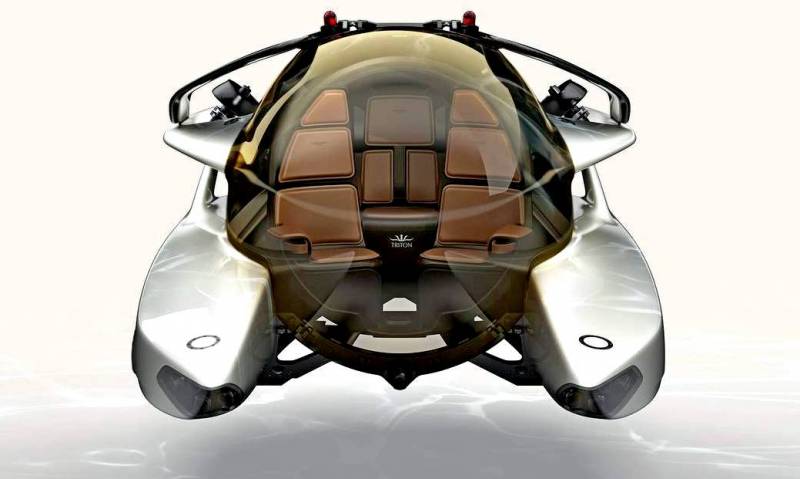 The British company has joined forces with the American manufacturer of underwater vehicles Triton, which has vast experience in this field. The submarine resulting from this cooperation was called the Neptune Submersible. The depth of its immersion can reach half a kilometer. Four electric motors with a power of 5 hp. each, allow you to develop a submarine speed of up to 9 kilometers per hour. The Neptune Submersible's electric battery reserve is enough for 12 hours of comfortable underwater travel.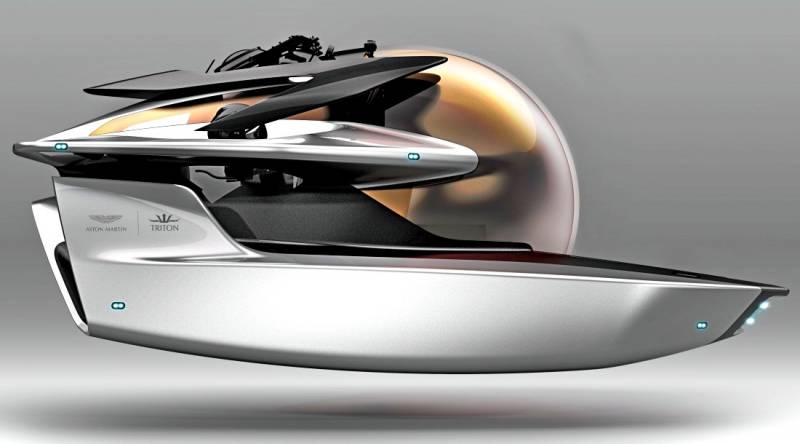 The private submarine is designed for 3 people: the steering and two passengers. The interior of the underwater vehicle can be made in three different styles that can satisfy the most demanding customer.
The cost of a premium submarine starts at $ 3,3 million.