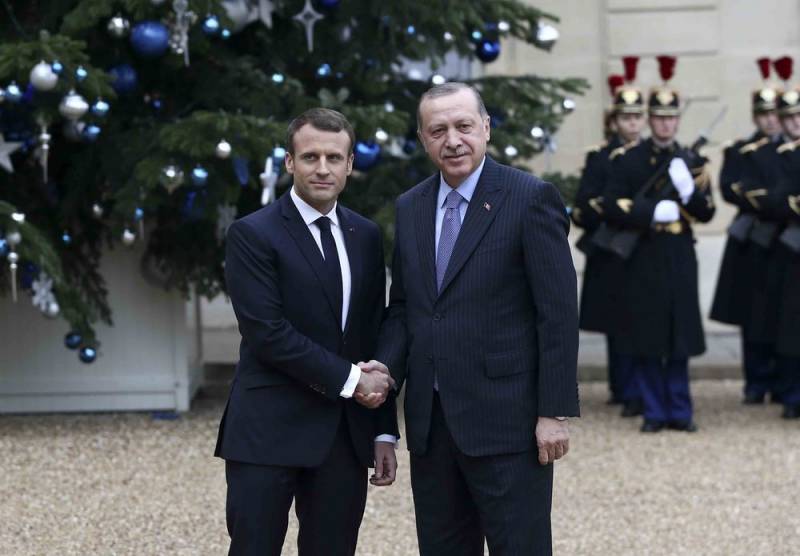 Recently reported as in Europe
started talking
about the death of the "peace-loving" NATO bloc and how the Turkish media
have been named
Russia is a hurricane that will travel through the countries of the West. And so, the Turkish NTV channel broadcast how Turkish President Recep Tayyip Erdogan reacted to the words of French leader Emmanuel Macron about the "brain death" of NATO.
I don't know what France means for NATO, but Turkey is a very important country for NATO. Macron announced the death of NATO's brain. Dear Macron, first check your own brain, because such statements are only suitable for those who, like yours, have died
Erdogan said boldly.
Erdogan, who survived a coup attempt in the summer of 2016, noted that Macron had no experience in combating terrorism, for this reason the "yellow vests" actually occupied France.
Is it your business to expel Turkey from NATO or not? Do you make such decisions? Jump as much as you want, but you will respect the sovereignty of Turkey
Erdogan summed up emotionally.
It must be recalled that Macron wants to amend the Treaty on the European Union so that this organization becomes more independent in defense matters and independent of NATO. At the same time, a number of European leaders did not support Macron and hastened to declare that they did not share his "diagnosis" (opinion) regarding the Alliance.
It should be added that France is a permanent member of the UN Security Council with the right of veto. This country has nuclear capabilities, delivery vehicles and
technology
their production.