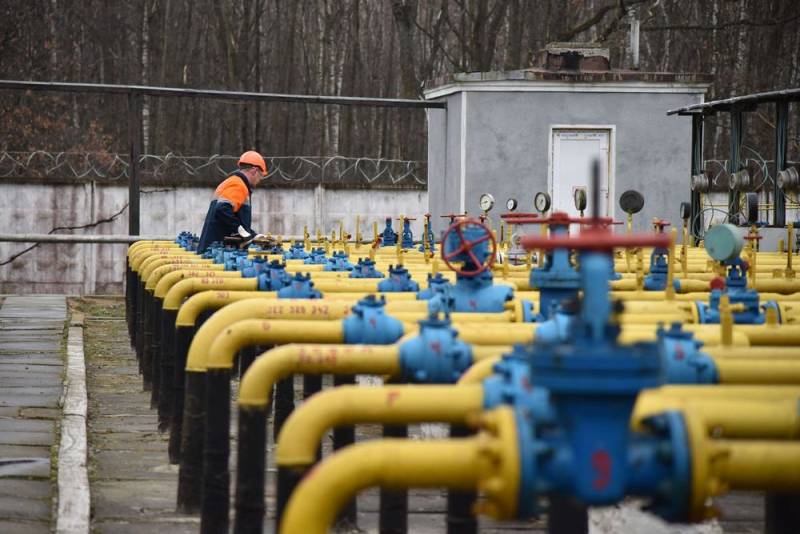 Recently we
Reported
how Germany filed an appeal (complaint) against the decision of the European Union (EU) court to restrict the use of the OPAL gas pipeline, which is a continuation of the Nord Stream pipeline running across the bottom of the Baltic Sea. And so, in the Bundestag (unicameral federal parliament of Germany) they told what Kiev should do in order to maintain the role of a transit country for Russian gas to Europe.
Berlin is sure that the "independent" is obliged to adapt (modernize) its energy (gas transportation) infrastructure, including legislation, to the rules of the EU internal market. This was stated
TASS
head of the Bundestag committee on
the economy
and energy Klaus Ernst from the Left Party (Die Linke).
He clarified that Germany does not mind that Ukraine should remain a transit country, but Kiev must timely make its payments and fulfill other requirements, which are "enough". For example, Ukraine should reform Naftogaz Ukrainy and make transit capacities more efficient (for objectivity,
to remind
that Kiev has already reported on the creation of an independent operator).
The federal government proceeds from the fact that gas transit is an important tool for cooperation between Ukraine and Russia, as well as to ensure that the republic remains confident in the supply of gas from Russia. However, Ukraine must pay for this gas in a timely and guaranteed manner.
- emphasized Ernst.
At the same time, the politician added that he considers unacceptable the preservation of transit through Ukraine only so that Kiev continues to receive payment for this. He explained that if the EU wants to give Ukraine money, then let it do it on the basis of decisions of its own institutions and from its own budget, and not at the expense of Germany.