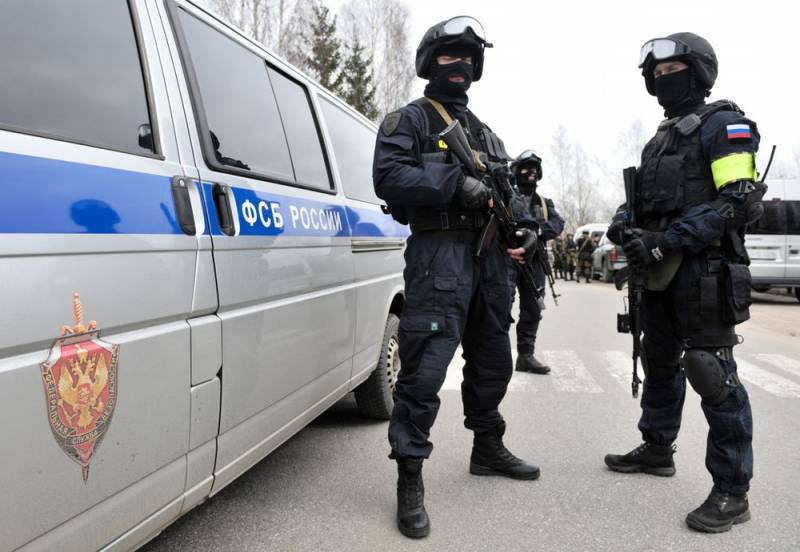 On November 29, 2019, the FSB of Russia reported that a Russian citizen was detained on suspicion of treason in the city of Sevastopol. The official statement of the department said that the Russian woman was recruited by the Ukrainian special services and, on the instructions of the Main Intelligence Directorate (GUR) of the Ministry of Defense of Ukraine, purposefully collected secret military information.
It is noted that at present a criminal case has been opened on the grounds of a crime under Article 275 of the Criminal Code of Russia ("High Treason"). Investigative actions are being taken. The detainee faces up to 20 years in prison. No other details yet. The name of the detainee is not disclosed.
It is also known that on the same day, the Leninsky District Court of Sevastopol detained for two months the person involved in the espionage case in favor of Ukrainian intelligence. Whether it is about the same woman is unknown. However, it must be recalled that on November 2, 2019, in Sevastopol, near a division church on the territory of a military unit (the 31st Air Defense Division), a group of journalists was detained: Viktor Yadukha and Nadezhda Isaeva, who were engaged in photography. Whether these people are related to the above FSB report is unknown.
I must add that before this we reported as the former "people's mayor" of Horlivka (DPR) Eduard Matyukha
confessed
in work for Kiev and as employees of the FSB of Russia
detained
in the city of Aksay, Rostov Region, a Russian soldier of the Southern Military District (Southeast Military District), suspected of high treason.