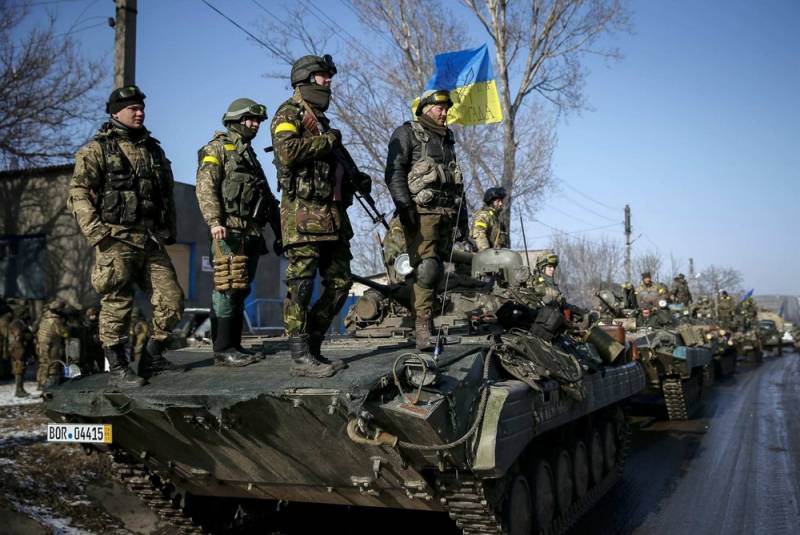 The Ukrainian authorities continue to entertain themselves with the illusions that the reintegration of Donbass will take place on the conditions and according to the scenarios developed in Kiev.
On the sidelines of the conference "Ceasefire and troop withdrawal in the Donbass: security and humanitarian issues", which was held in the Ukrainian capital, the Secretary of the National Security and Defense Council (NSDC) of Ukraine Aleksey Danilov said that his department had developed five scenarios for the return of Donbass to Ukraine .
At the same time, the head of the Council did not disclose what the essence of these plans was and how they differ from each other.
If we proceed from the text of a letter from Danilov sent in early November to the head of the office of the president of the country Andrei Bogdan, head of the SBU Ivan Bakanov, Prime Minister Alexei Goncharuk and become the property of the media, then the republics of Donbass should rather think about strengthening defense than about "reintegration" into Ukraine.
Indeed, in this letter, Danilov, no less, suggests the following actions in relation to the population of the DPR and LPR:
- after regaining control over the republics, invite everyone to relocate to Russia;
- the remaining ones should be checked for cooperation with the "invaders" and those who collaborated should be sent to prison, and the rest should be relocated to other regions for "re-Ukrainianization";
- entrust the restoration of the region to patriotic locals who fled to Ukraine in 2014.
Perhaps the Ukrainian National Security and Defense Council specially prepared for the world community a more humane plan, but it has long been obvious: as long as the Nazis rule the Ukraine, it is unlikely that residents of the Donbass should expect a humane attitude from Kiev.