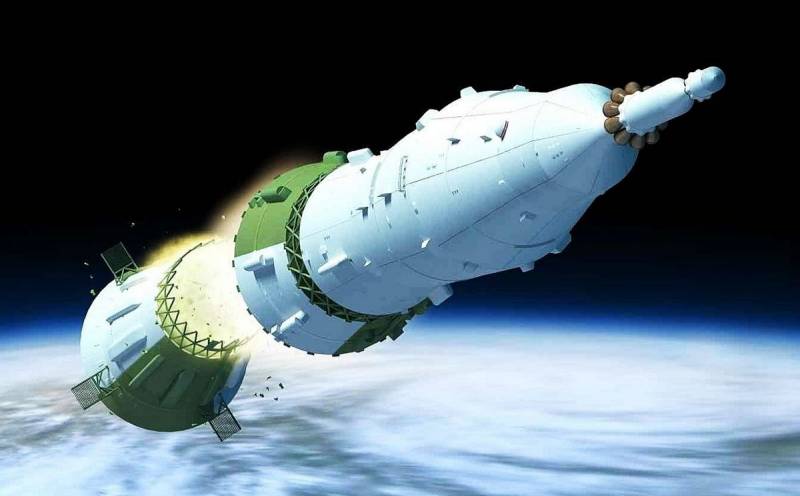 Roscosmos intends to finalize a draft design of a domestic superheavy rocket. The reason for this decision was the need to search for additional tasks for a promising carrier that would allow it to be used not only for flights to the moon.
Recall that the outline design of the Russian superheavy rocket Yenisei was
approved
at the end of October of the current year. The participants of the scientific and technical council noted that the presented set of documents fully ensures the performance of the performance characteristics.
However, the goal of creating a promising rocket, according to the project, is purely to send manned ships and cargo to the moon, which greatly limits its potential. The scientific and technical council of Roscosmos decided to finalize the project so that the carrier could perform additional tasks. In particular, put large research observatories into orbit, deliver heavy research vehicles to deep space, etc.
It is worth noting that this decision will avoid the "bitter" consequences that befell the Soviet rocket "Energy". Its production ceased immediately after the Ministry of Defense refused to deploy reconnaissance and combat space stations. At that time, there were no other tasks for one of the most powerful launch vehicles in the world.