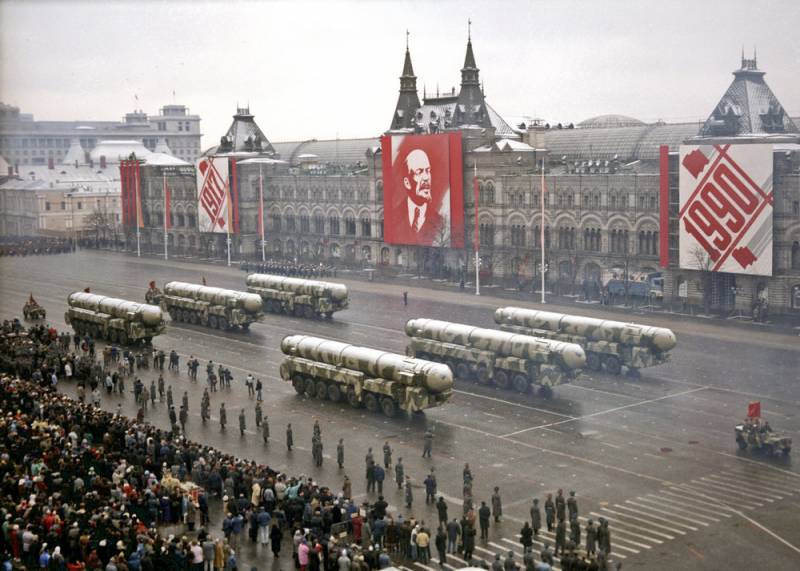 The Chinese publication "Phoenix" published material, the author of which by comparing the territory, population,
economic
and the military power of the Soviet Union and Russia, trying to understand what place the "unique giant" could occupy in the international arena if it hadn't collapsed in 1991.
After the borders of the USSR were finally formed, its territory occupied an area of ​​22 million square kilometers, which in itself represents a certain degree of military potential and the country's strategic depth.
The territory of today's Russia is also huge: it is 17 million square kilometers, or 76% of the territory of the Soviet Union, but for the most part these are sparsely populated territories of Siberia.
In terms of human potential, the USSR was twice as large as present-day Russia — 270 million people against 140 million. Accordingly, the Soviet Army had almost five million soldiers, and today in the Russian Armed Forces there are about 1 million military personnel.
In addition, present-day Russia is experiencing a demographic crisis, which it has not been able to overcome.
To understand the gap between the economies of the USSR and Russia, it is enough to say that the GDP of the Soviet Union reached 70% of US GDP, while Russia's GDP is only 10%.
After its collapse, the military potential of the Soviet Union was divided between the newly formed states, and although Russia acquired most of it, it is many times less than the power that the USSR possessed.
At the end of the article, the author concludes that if the Soviet Union existed, even if there was no progress in the country, the United States would hardly have begun to provoke it.
The USSR, if preserved, would have remained a power of global importance, with which the United States would continue the struggle for world hegemony.