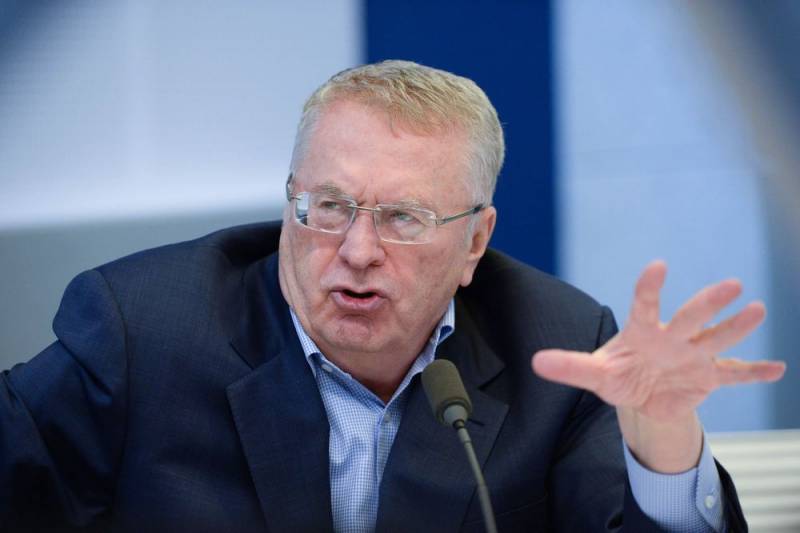 On November 25, 2019, LDPR leader Vladimir Zhirinovsky wrote on his Twitter account that Kiev had gone crazy and was infecting Washington. And if Ukraine does not stop, then Russia will have to preventively destroy it.
Trump is already angry with accusations over Ukraine. Kiev today is Berlin of 1933, the same arsonist of war. Kiev is crazy and infects America. But the United States is a nuclear power, so Russia cannot tolerate this.
policies
. If Ukraine does not stop, we will have to preventively destroy it
- wrote Zhirinovsky.
It should be noted that Ukraine has been accusing Russia of "aggression" for more than a year, discussing the need to renounce compliance with the Treaty on the Non-Proliferation of Nuclear Weapons and calling for the creation of its own atomic bomb. And the West looks at it through their fingers, so the nervousness of some Russian politicians is understandable and understandable.
In confirmation of the atomic trend, on November 26, 2019, the terrorist Oleg Sentsov demanded in Strasbourg (France) from the rostrum of the European Parliament to "return" nuclear weapons to Kiev. After that, he was awarded the Sakharov Prize in the walls of the European Parliament, established in 1988 and awarded to individuals "who have made an exceptional contribution to the fight for human rights across the globe."
At the same time, for objectivity, I would like to recall Zhirinovsky's statement made in February 2017 when he said that he loved Poroshenko, since this is "our agent from the Lubyanka".
As for the Sentsov terrorist, whom Moscow handed over to Kiev in September 2019 in the process
sharing
detained and convicted citizens in the 35x35 format, then since then he has become a regular at the European media and various EU institutions.