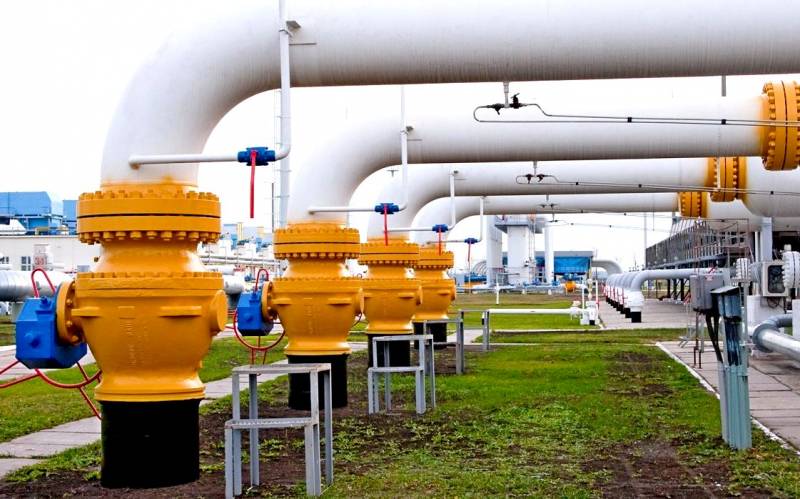 On January 1, 2020, a small "New Year miracle" will happen: Russian gas, once in the Ukrainian gas transportation system, will turn into "gas of an unknown owner", after which it will be transferred to an underground gas storage facility. According to the representative of Naftogaz, this will happen in the absence of a transit agreement between Gazprom and Kiev. How should the words of Yuri Vitrenko be taken?
Theft?
At first glance, everything looks that way. Up to the border with Slovakia, Russian gas remains Gazprom's property, but the Ukrainian side calls it "smuggling" or someone's "undefined property" and threatens to appropriate it by uploading it to its own underground gas storage facilities. Energy expert Alesei Grivach interprets this statement by Vitrenko in this vein:
In fact, Ukraine threatens to stop the transit of Russian gas to European consumers if negotiations are not completed before January 1, 2020. And the likelihood that tripartite gas negotiations will not be completed by this deadline exists.
Indeed, in this position of Naftogaz one can feel the "hand of Washington", which intends to disrupt gas supplies to Europe in the heating season in order to raise prices for American LNG and discredit Gazprom as a reliable supplier. However, there are other views on this difficult issue.
Tricky plan Zelensky?
In favor of the presence of a certain KhPZ is evidenced by several factors:
At first
Gazprom can avoid the banal theft of "no-man" gas by cutting off deliveries on January 1 of the following year in the absence of a contract. All three parties - Russia, Ukraine and the European Union - have prepared in advance for the possibility of stopping transit, so a simultaneous crisis will not happen.
Secondly
, this statement by Yuri Vitrenko was preceded by a very constructive, about which we detail
told earlier
. Also after him, on the initiative of Kiev, telephone conversations took place between President Zelensky and his Russian counterpart Vladimir Putin. Zelensky said that concluding a new gas transit agreement was his priority.
Thirdly
, Ukraine is moving to European rules of work, but deadlines are running out. On December 26, a new legal entity should be allocated from Naftogaz, which will take over the transit. That is, until January 1, 2020 there will be only 5 days for the approval of all conditions. The risk of not having time to agree on a new treaty is very high.
It turns out a situation in which all parties, even if there is a mutual desire to continue cooperation, may need a backlash in time. The opinion is expressed that Vitrenko's statement describes precisely this transition period, when gas is still pumping, but there is no agreement yet. The following scheme is theoretically possible: Kiev takes away "gas of an undetermined owner" in the east, but in the west gives Europeans its reserves from underground gas storage facilities, like Russian.
If Vitrenko had in mind something similar, then this inspires cautious optimism. Although, go understand them.