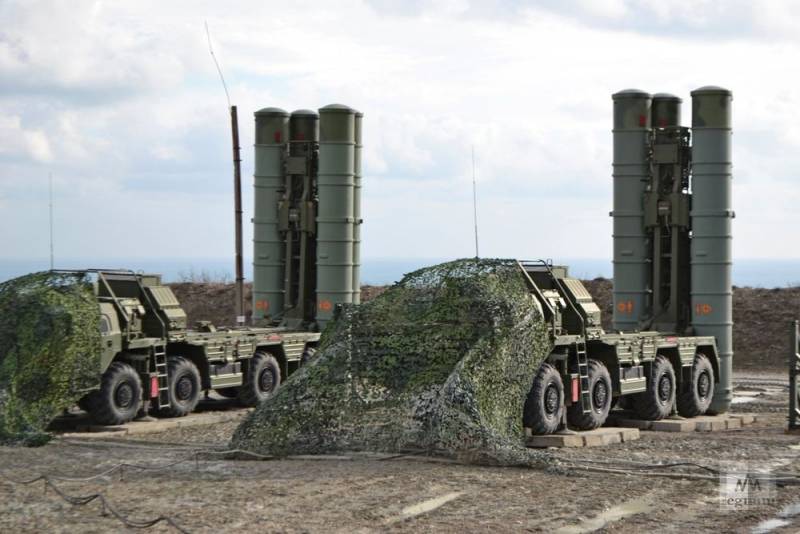 Recently we
Reported
how the Turkish military began to test (test) radar systems (radar) of long-range and medium-range S-400 Triumph anti-aircraft missile systems (RRS) on F-16 multi-functional fighters. As expected, Washington expressed concern about these trials.
Anxiety on this occasion was personally expressed by the head of the US State Department Michael Pompeo. However, he pretended to forget that shortly before that, Washington
agreed
with Ankara on assessing the impact of the S-400 on the newer F-35 program.
Yes, this is a concern.
- stressed Pompeo.
After that, Pompeo confirmed that Washington and Ankara will continue the dialogue and try to find a way out of the situation with the purchase of the S-400 from Moscow.
We hope ... We are still negotiating with the Turks, still trying to resolve the situation
- he added.
At the same time, Pompeo refused to say whether this step of Turkey has any significance in terms of possible US sanctions against Ankara.
I do not want to get ahead of what the president can or cannot do (Trump - ed.). We made it very clear to the Turkish government about its desire that it evade the full operational use of the S-400 weapons system
- summed up Pompeo.
In turn, Ankara has repeatedly stated that it is not going to keep the S-400 in the hangar and in the first quarter of 2020 will put these air defense systems on combat alert, even if they do not work in concert with NATO aviation.