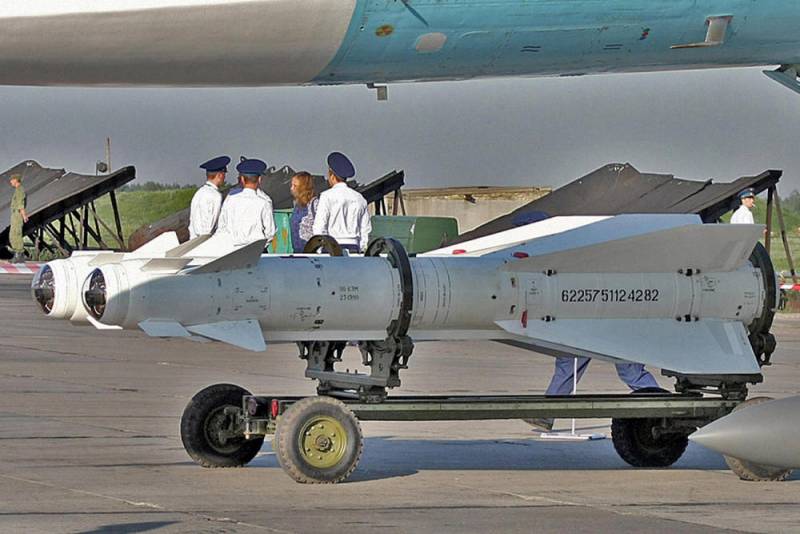 The Crimean garrison military court decided on the punishment that two servicemen must violate on October 1, 2017, which led to an unauthorized launch and subsequent damage to the X-29 rocket.
The military personnel were found guilty under Part 1 of Article 349 of the Criminal Code of the Russian Federation "Violation of the rules for handling weapons that pose an increased danger to others," a source said
"Kommersant"
.
By a court decision, Aleksey Chebanov was assigned a one-year and three-month military service restriction, during which he could not be promoted and promoted with a retention of 15% of the state's salary, and Nikolai Zverev with a 10-year restriction year.
In addition, the court partially satisfied the lawsuit of the Ministry of Defense of the Russian Federation on compensation for damage caused by their actions during the performance of official duties for servicing aviation guided weapons in a hangar at a military airfield near the city of Saki.
The initial claim of the Ministry of Defense of the Russian Federation amounted to 46 million rubles, however, taking into account all extenuating circumstances, the court decided to recover 15 million rubles from Zverev, and 16 million rubles from Chebanov.
Recall that during the routine maintenance Zverev and Chebanov did not check the serviceability of the check mechanisms of one of the missiles, which, when the current was applied, led to the activation of the squibs.
As a result, the X-29TD aviation missile launched and destroyed the gate and part of the hangar wall, damaging other equipment and another rocket of this type along the way.