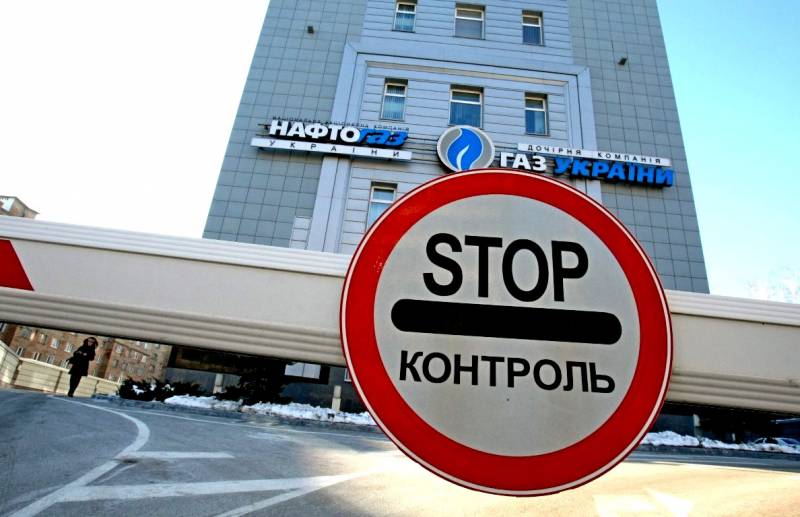 Only a few days remain before the calendar winter. Coincidence or not, but Ukraine for the first time in a long time has shown constructiveness in negotiations on gas transit. Will the parties be able to come to an agreement without bringing the matter to the gate, thus spoiling the New Year holidays for people?
The situation is not entirely clear. On the one hand, in Kiev they talk about an almost 100% likelihood of stopping gas supplies. On the other hand, the representative of Naftogaz Yuri Vitrenko voiced quite acceptable conditions. What did Gazprom want, and what does the Ukrainian company offer?
The Russian monopolist is interested in extending the existing contract, but for a period of not 10 years, but only 1 year. The gas company expects Naftogaz to refuse a fine of $ 2,6 billion awarded to it by the Stockholm Arbitration Tribunal and all other lawsuits and complaints. In other words, we are talking about complete mutual nullification of claims. Surprisingly, for the first time, the Ukrainian side spoke about the same thing, but in other words.
Yuri Vitrenko said the day before:
The Ukrainian company, in principle, is ready to conclude a transit contract with Gazprom for one year, and not for a longer period (presumably 10 years), which Ukraine and the European Commission insist on.
If you put what he said on the shelves, you get the following:
At first
, Naftogaz admits signing a short-term transit agreement, which is a huge concession to Gazprom, which was scared by obligations for 10 years. However, not the old contract can be extended for a year, but instead a new contract should be concluded according to European rules. This means that the Russian company will be entitled to reserve half the capacity of the Ukrainian gas transportation system for next year, which will allow it to fulfill its obligations to European consumers.
Secondly
, it is possible to resolve the issue under a fine of $ 2,6 billion from the Stockholm arbitration. Given a penalty of 0,03% per day, its amount is gradually approaching 3 billion. If Kiev accepts the offer of President Putin about a 20-25% discount on gas, then the difference in the purchase price will calmly pay off Gazprom's debt in five years, while Ukraine will become a plus.
It sounds very tempting. However, the question arises of how serious this proposal is. The problem is that just Naftogaz, on whose behalf Vitrenko stands, will be suspended from transit by European rules. According to the requirements of the Third Energy Package, the Ukrainian company should be divided, and the transit function will be allocated to a separate legal entity. And somehow the position of Kiev changed dramatically, which may indicate a serious backstage fight.
Nevertheless, a shift towards constructiveness on the part of Ukraine can be welcomed. The main thing is that things with words do not diverge.