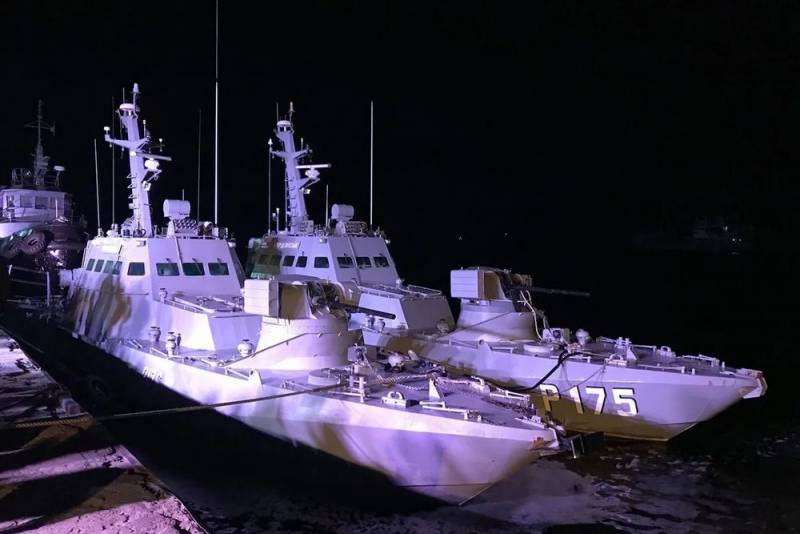 Recently we
Reported
how Ukrainian "patriots" compiled a list of "stolen by Russians" from the "armada" of ships of the Ukrainian Navy, which Moscow transferred to Kiev from Kerch, where they were after an armed provocation on November 25, 2018. And so, on November 25, 2019, on the anniversary of the incident in the Kerch Strait, the head of the working group on international legal issues at the Permanent Mission of Crimea to the President of Russia Alexander Molokhov said that Simferopol wants to hold an international public tribunal on those events.
The official told about this
RIA News
. According to him, the tribunal is scheduled to be held in the spring of 2020. It will become a special quasi-judicial process.
Work on the selection of candidates from among prominent public figures (political scientists, sociologists, economists who are not related to either Russia or Ukraine) for participation in the tribunal has already begun
- said Molokhov, without specifying how much money will be spent on this.
It is noted that the initiator of this tribunal is the international association Tavrida (public representation of the Crimea in Brussels, opened April 20, 2019). The founders of the organization are: International Council of Russian Compatriots (Russia), European Russian Community (Belgium) and a number of organizations. It is specified that the tribunal will be held in Western Europe and Latin America.
The organizers suggest that the meetings should be held in different countries, and independent experts will participate in them. There will be a prosecutor, judges, defense, invited experts, including in the field of the law of the sea
- added Molokhov.
We remind you that two armored boats "Nikopol" and "Berdyansk", as well as the tugboat "Yana Kapu" of the Ukrainian Navy invaded the territorial waters of Russia in the Kerch Strait in the fall of 2018. Their actions were dangerous for shipping and were stopped by Russian border guards. Ships and their crews were detained and delivered to Kerch.
Unfortunately, despite the great resonance of what happened in Odessa on May 2, 2014 and the many war crimes in the Donbass, we do not know whether there will ever be a real tribunal for these events. But soon, officials and social activists will be able to travel to different countries, at someone else's expense, under a creative pretext.