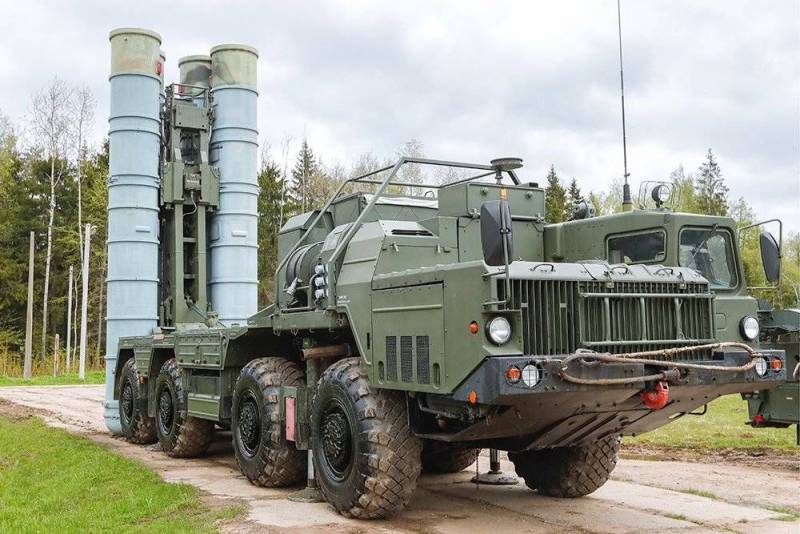 On November 25, 2019, the Turkish military began testing near Ankara radar systems (radar) purchased from Moscow anti-aircraft missile systems (SAM) long and medium-range S-400 Triumph. This was reported by Turkish media, which expect an increase in anxiety in Washington in the near future, although before that the US itself
agreed
evaluate the impact of the S-400 on the F-35 program.
It is specified that the tests (tests) began at 14:00 Moscow time at the Mürted air base and will continue the next day. The Turks lifted into the sky various aircraft and aircraft of various designs. Now the Turks want to check the communication system between the existing F-16 fighters and the acquired S-400 air defense systems.
It should be noted that Ankara from the very beginning said that it was not going to put the S-400 in the hangar. Moreover, the Turkish authorities promised in the first quarter of 2020 to put the S-400 on combat alert. At the same time, President Donald Trump offered the Turkish leader Recep Tayyip Erdogan to refuse the S-400 for $ 100 billion. But the offer of the Americans was rejected by the Turks.
It should be added that on November 22, 2019, Turkish Minister of Defense Hulusi Akar announced that Ankara is working on issues of interaction and compatibility of the S-400 and F-35. He expressed the hope that efforts will not be in vain and will bring results. At the same time, Ankara in any case will not refuse "from one in favor of the other", even if they cannot work in parallel.