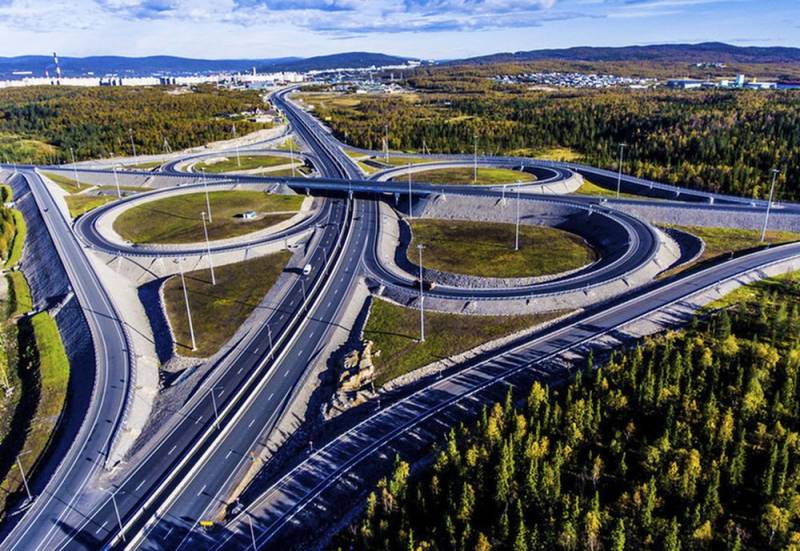 November 25, 2019 it became known that by 2027 Moscow and Kazan will be connected by a new high-speed road (highway), which will have the M-12 index. In 2020, the construction of two sites will begin. The first is from Moscow to Vladimir, and the second is the southern bypass of Kazan. Work in these areas will be completed by 2024.
Reported it
TASS
Chairman of the Board of the State Company Russian Highways (Avtodor Group of Companies) Vyacheslav Petushenko. It should be noted that as of January 1, 2018, the length of roads in the management of the company was 2938 km. And according to Petushenko, the indicated transport artery (highway) can stretch to Vladivostok.
We would like her to reach Vladivostok. When it will be? So far, plans for 2030 to reach Yekaterinburg. Although in a couple of years we will decide where to go next
- said the head of Avtodor Group of Companies.
Petushenko explained that Avtodor Group of Companies was created to build a network of highways, highways (corridors) North-South and West-East. In the first, of the mentioned corridors, it is already difficult to develop. There are restrictions in the form of seas (Baltic and Black). By 2022, reconstruction of the old and construction of new roads from Finland through St. Petersburg, Moscow, the Central Ring Road and further to the Crimea through the Kuban will be completed.
Now we are working on a strategy to create a backbone network of high-speed roads until 2035. The road part, the understanding of which cities need to be connected, is, we are finalizing economic issues
- added Petushenko.
At the same time, Petushenko drew attention to the fact that the extension of the Moscow-Kazan route to Vladivostok is completely (directly) dependent on social
economic
situation in Russia. But the Moscow-Kazan highway (total funding of 730 billion rubles) has already been included in the Comprehensive Plan for the modernization and expansion of the trunk infrastructure for the period up to 2024 and is part of the Europe-Western China corridor.