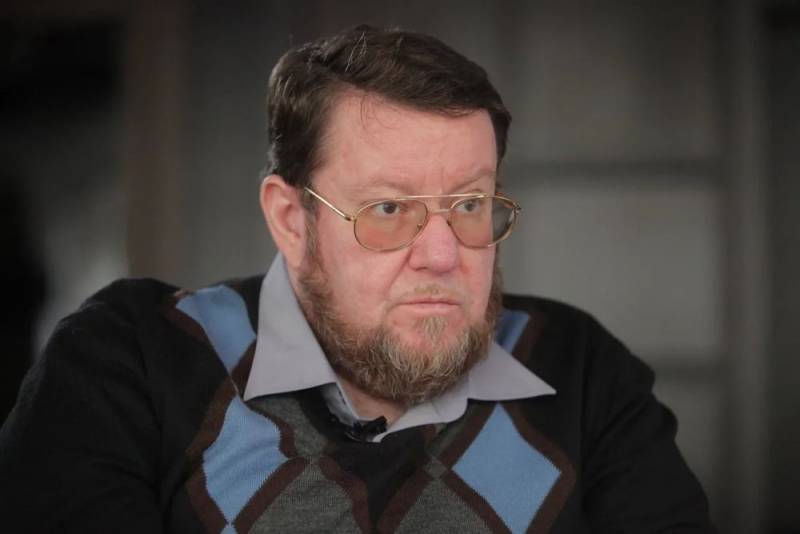 The famous Russian political scientist, oriental scientist and economist, founder and president of the Institute of the Middle East research center, former president of the Russian Jewish Congress (2001-2004) Yevgeny Satanovsky reminded the public of some promises that were included in Strategy 2020. In his Armageddonitch Telegram channel, he said that some of the promises of the Russian government turned out to be a hoax.
Satanovsky simply cited part of the promises listed in the Strategy 2020 program (concept). About the average salary of $ 2,7 thousand (over 172 thousand rubles at the current exchange rate) and pensions, which "can exceed the limit for 150 thousand rubles."
He specified that the development of this program was led by German Gref, who at that time was a minister and headed the Ministry of Economic Development of Russia, and now works as the head of Sberbank.
Satanovsky drew attention to the fact that in fact the size of the average accrued salary for the first six months of 2019 amounted to 46,3 thousand rubles. So the difference with the declared in the program is obvious.
In 2020, pensioners will already receive over 25 thousand rubles a month. The allowance will also be given to citizens who have earned seniority until 1991. For each year they will add one percent of their current pension
- added Satanovsky.
The expert emphasized that the authors of the program assumed that starting in 2015, Russian citizens with 30 years of experience will annually increase their pensions by 6%. He explained that by "adjusting" the pension system, the Russian government now aims to achieve a 40 percent replacement of the pension to the level of wages.
For just as the darkness of bitter truths was dearer to us than the exalting deception, it remained on our field of miracles in the country of fools
- stated Satanovsky.
Summing up, Satanovsky sarcastically thanked Gref "for the accuracy of the forecasts", recalling that before the time "X", i.e. Until 2020, about a month remains.