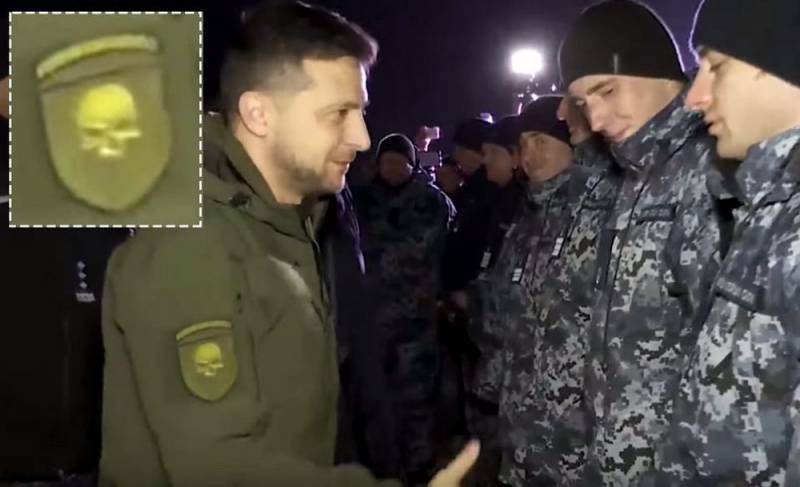 The tendency of Ukrainian presidents to put on military uniforms was the subject of ridicule from the outside, and first of all, the Ukrainians themselves, back in the days of Petro Poroshenko.
Perhaps Vladimir Zelensky decided that he had more artistic experience and therefore could play better than the previous president.
However, his appearance in a tactical jacket decorated with a chevron 72 APU brigade with a skull in a meeting with sailors in Ochakovo caused a flurry of mocking comments on Facebook.
Andrei Pyantkovsky believes that the current president should wear a patch reminding him of who he was before his election:
Someone give him patch 95th quarter. High it and pulls.
Viktor Smelyanko recalls a fake of the Ukrainian media with allegedly stolen toilets from boats returned by Russia:
Instead of a skull, he needs a toilet seat.
Yekaterina Dorokhina recalled that the previous president Petro Poroshenko looked just as ridiculous:
Cheto remembered how PAP wore the "cynical Bandera" ahaha patch.
Vladimir Shipaev believes that the emblem of the APU brigade is very similar to the emblem of the famous SS unit:
Somehow with Totenkompf in tune, in my opinion.
Perhaps such an attitude will be a lesson for Vladimir Zelensky, and he will cease to portray himself as one who is not really.