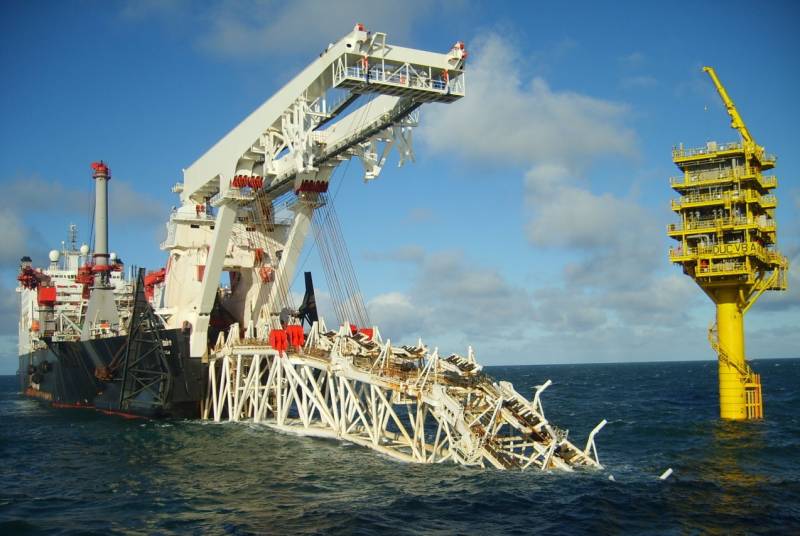 Despite Nord Stream 2 entering the home stretch, the United States is not abandoning attempts to stop or slow down the construction of the pipeline.
The American edition of Defense News published a statement by the head of the Senate Foreign Relations Committee, Jim Rich, which states that the US Congress plans to include sanctions against the Russian gas pipeline in the country's defense budget for 2020.
According to the senator, Congress is forced to take such a step, since Russia has received Danish permission to lay pipes, and the window of opportunities to impede the implementation of the project is closing.
He noted that the introduction of restrictive measures is planned for persons involved in the "sale, lease, provision or assistance in the provision" of vessels for laying Russian pipelines in the sea at a depth of 30 meters.
Simply put, in this way the United States will try to force contractors to refuse to participate in an international project, which, according to US lawmakers, will significantly slow down the construction of the pipeline.
However, Rish made a reservation that final agreement on the bill had not yet been reached.
Recall that this is not the first statement of this kind made by American senators.
A few days earlier, Republican Senator Ted Cruz said Nord Stream 2 would "bring billions of dollars of Russian aggression," and so the US should impose sanctions.