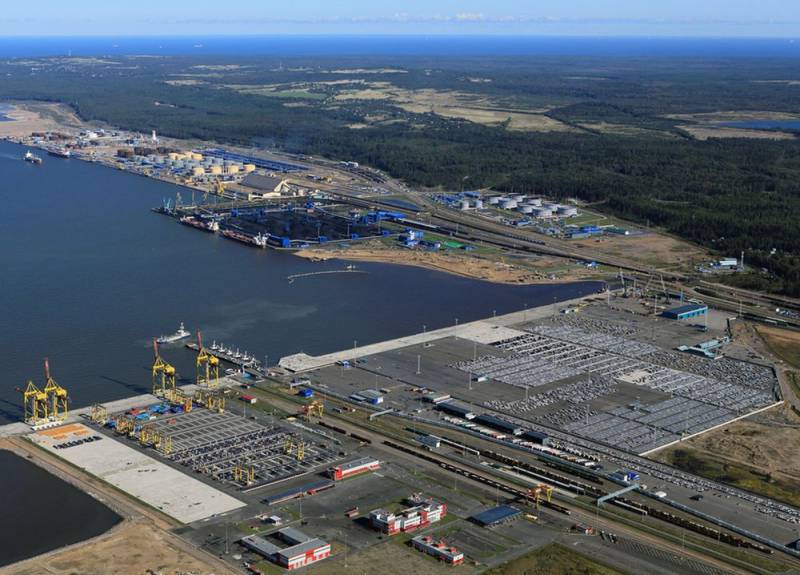 The Baltic countries (Estonia, Latvia and Lithuania) have been Russophobic for three decades.
policies
At the same time, they make good money on transshipment of Russian export cargo through their ports. This "cornucopia," in the amount of 17,5 billion rubles a year, may soon come to an end. After that, the local "patriots" will only have to observe how their ports leave the companies of the "occupying country".
Edition
RuBaltic.Ru
reports that Novotrans Cargo Company LLC (one of the largest operators of railway rolling stock in Russia and the CIS) is going to reorient transit from the Baltic countries to the Russian port of Ust-Luga, where a new universal terminal is being built. Novotrans has more than 25 thousand wagons, and the value of assets is approaching 70 billion rubles. So the loss of such a client in the Baltic states will be appreciated. Perhaps they will even stop closing Russian schools.
It is clarified that Novotrans has already presented the LUGAPORT investment project at Transport Week 2019. They decided to build a new terminal in 2018, but construction work began only three months ago. The volume of investments will amount to 46,5 billion rubles, and the volume of transshipment - 24,3 million tons per year. Moreover, 20 million tons per year is cargo redirected from the Baltic states and Finland, or rather, what was previously sent through their ports will now be sent from the Russian port. 1000 jobs will be created in Russia, and the money will replenish the Russian budget.
At the first stage, Novotrans will build a grain terminal in Ust-Luga, it will eliminate the shortage of port capacities for grain transshipment in Russia. The thing is that Russia has a specialized grain terminal in the Baltic only in the Kaliningrad region. Therefore, exporters have to use the services of ports of other countries.
In 2017-2018, rail transportation of grain from Russia to the ports of the Baltic states doubled, reaching 1,6 million tons. At the same time, 0,7 million tons fell to the share of Latvian Liepaja, where many "patriots" live.
After grain, coal should "leave" the ports of the Baltic states. In this case, the "victim of the aggressor" will be Latvian Riga and its Freeport of Riga. Perhaps even someone there will be delighted at the lack of "totalitarian" coal in their "European" port.
In addition, LUGAPORT will take over iron ore, timber, ferrous metals. Unfortunately, all this will stretch for several years. The first phase of LUGAPORT plan to put into operation in early 2023. And Novotrans is not the only Russian company that is engaged in the "optimization" of transit. So we will keep an eye on the further development of events with undisguised interest and inform our readers.