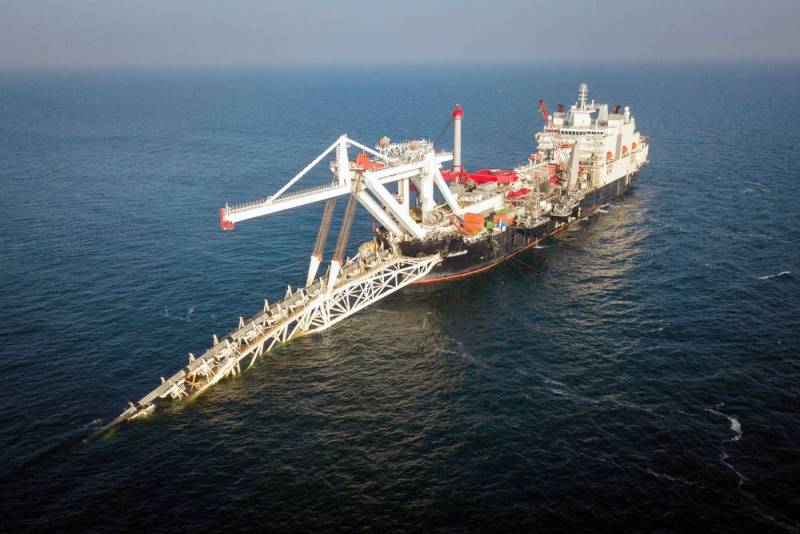 Recently
сообщалось
that Denmark refused claims to Nord Stream-2, after which they said from Kiev that they didn't care. And so, on November 20, 2019, the next "young talent of the nation" from Kiev's "servants of the people", Alexey Orzhel (born January 26.01.1984, 24), who works as the head of the Ministry of Energy and Environmental Protection of Ukraine, said in an interview with Ukrainian "Channel XNUMX" that "non-stop" is ready to stop transit from Russia.
It should be clarified that Orgel is a "chick" hatched from the nest of the "philanthropist" George Soros. This award-winning grant manager led the Energy sector at the Better Regulation Delivery Office (BRDO). Most of the team of President Vladimir Zelensky is represented by just such "pigs". It was just that there were elections before and the whole audience was silent, preserving the intrigue and mystery, so as not to frighten the potential voter.
At the very beginning of the interview, Orgel tried to justify why Ukrainians would soon have to pay much more for gas. Whether compatriots appreciated his "professionalism" and "patriotism", we do not know. After that, the official said that Kiev would dispute Copenhagen's permission for Nord Stream-2. He clarified that Ukraine is considering appealing for Denmark's permission to build the pipeline. However, he did not specify what Ukraine's claim to sovereign Denmark consists of and which court they will appeal to.
We are now considering the possibility of somehow, from an environmental point of view, appeal
said Orgel.
After that, Orgel decided to shed some "balm" on the suffering Ukrainian "patriots", saying that, given the costs incurred by Russia, on January 1, 2020, Nord Stream-2 would not be fully functional. He added that the Ukrainian gas transmission system (GTS) can become very competitive, including in relation to infrastructure projects in Russia. When this happens, however, he did not specify.
It should be recalled that on November 21, 2019, Russian Deputy Prime Minister Dmitry Kozak announced that gas supplies through the Nord Stream-2 pipeline would begin only in the summer of 2020.