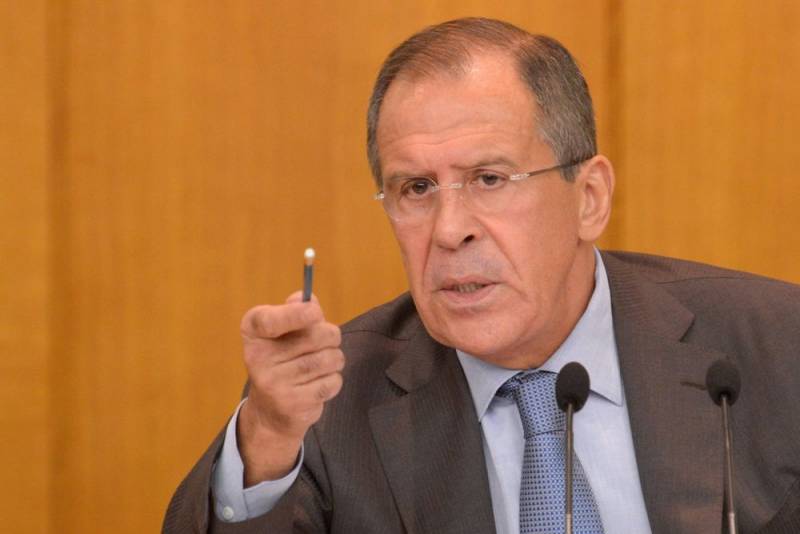 On November 23, 2019, Russian Foreign Minister Sergei Lavrov told the media that Tokyo must recognize Moscow's sovereignty over the Kuril Islands to conclude a peace treaty, while at the same time expressing concern over the US-Japan military-political alliance. So the Russian minister commented on the words of the Secretary General of the Government of Japan, Yoshihide Sugi, that his country would continue negotiations only on the basis of its basic position - the solution of the territorial problem, and then the conclusion of a peace treaty.
It should be noted that the communication (negotiations) of the representatives of Russia and Japan took place on November 22, 2019. It is specified that the dialogue between the parties will continue. In December 2019, Toshimitsu Motegi, the new foreign minister of the country of the "rising sun," should make his first visit to Russia.
With all due respect to the Secretary of the Cabinet of Ministers, we are nevertheless guided by the agreements that are reached at the highest level between the President of Russia and the Prime Minister of Japan. They agreed to advance in discussing the problems that remain with us, on the basis of the 1956 declaration, which clearly states: first, we recognize the territorial integrity and sovereignty of Russia over all our lands, including these territories, thereby recognizing the results of World War II, and then maybe everything else will be discussed
- said Lavrov.
Lavrov added that the strengthening of the US-Japan military-political alliance creates additional obstacles to the conclusion of a peace treaty between Tokyo and Moscow. This is a real problem that makes it impossible to give new quality to Russian-Japanese relations. Lavrov recalled that even when the 1956 declaration was only being agreed upon, then the USSR already declared that it could be implemented and fully implemented, exclusively in the context of ending the US military presence in Japan.
Regarding the behavior of the United States in the world, including in the Asia-Pacific region, in relations with Japan, the United States does not hesitate to publicly confirm that the main threat to them is Russia and China, that all their military alliances are with Japan and with Australia, and with the Republic of Korea will be built on the basis of these threats and challenges. But of course, we drew attention yesterday at a meeting with the Japanese Foreign Minister to the fact that this is at variance with the assurances that the Japanese give us that the Japanese-American military-political alliance is not directed against the Russian Federation
- said Lavrov.
Lavrov stressed that a list of specific concerns of the Russian side has already been transferred to the Japanese side. The Japanese promised to respond and now the Russians are waiting for an answer to continue the discussion.