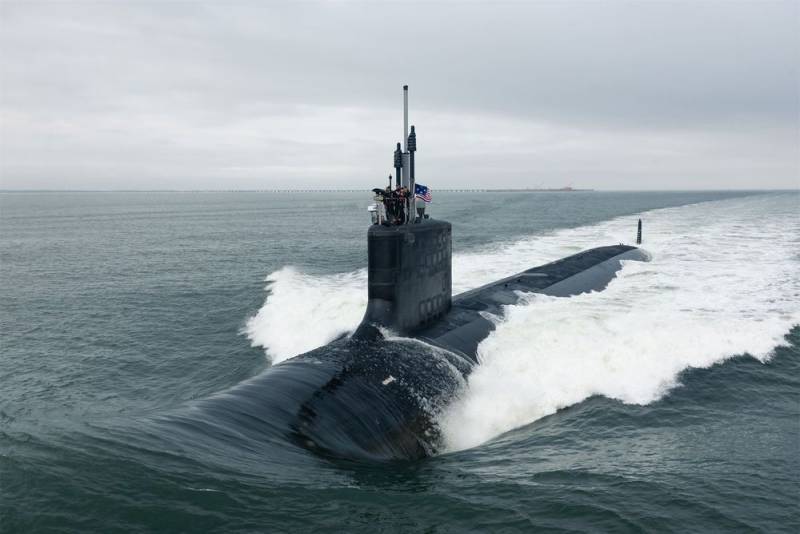 Recently we
Reported
as the admirals of the US Navy are making efforts to correct the opinion of Americans about their submarine fleet, which has stained itself with outrageous scandals. And so, the Norwegian online newspaper The Independent Barents Observer, published in English and Russian, describing events in the Barents Sea and the Arctic region (edition in Kirkenes), informed the public that the Americans began to search for Russian nuclear submarines (NPS) in the Arctic and the Atlantic oceans.
It is noted that the sixth fleet of the US Navy has already loaded torpedoes into its Minnesota submarine of the Virginia type for playing cat and mouse with the Russian Navy submarine at the Haakonsvern base in the municipality of Bergen (Norway). The material states that NATO, with the help of patrol marine aircraft from Keflavik (Iceland) and Andoya (Norway), is not only monitoring the current activities of Russian nuclear submarines in the Norwegian and Barents Seas.
It must be recalled that the Norwegian publication was somehow expressing optimism about the "awesome power" of NATO. After which the Norwegian Navy "valiantly"
drowned
Helge Ingstad's own frigate (built in 2009) worth about $ 500 million, which was also based at Hawksvern. By the way, the mentioned Norwegian publication in February 2019 was blocked by Roskomnadzor "for propaganda of suicide."
It should be added that the Vikings regularly excite the planet's public with statements about the "excessive" activity of the Russian Navy's nuclear submarines. For example, in October 2019, the NRK television and radio company, citing Norwegian intelligence data, stated that at least eight nuclear submarines of the Russian Navy were deployed from bases located on the Kola Peninsula.