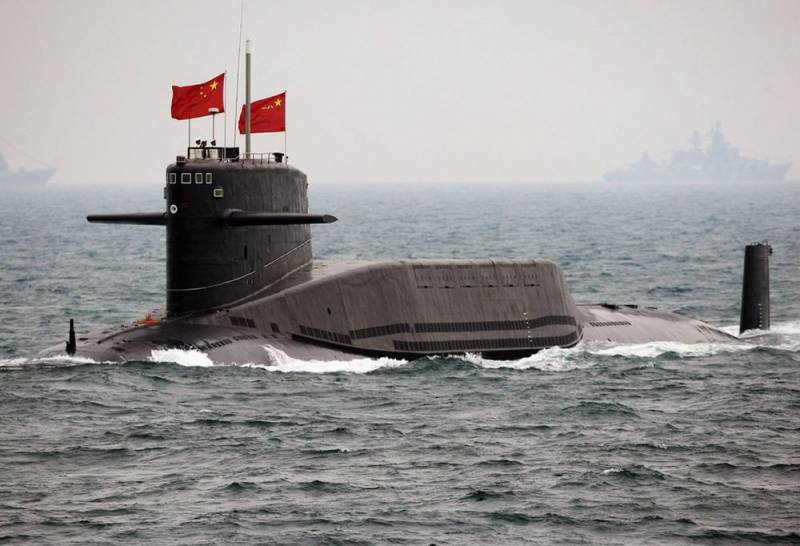 Recently
сообщалось
that the Global Environmental Monitoring System (GEMS) recorded an increase in the background radiation level in the South China Sea, where the most active are the nuclear submarines of the USA and China. And now, a well-known Russian political scientist participating as a military expert in the programs of the All-Russian State Television and Radio Broadcasting Company, REN TV, Radio of Russia, Mayak-24 and other media outlets, who did not serve in the army, Alexander Khramchikhin, commented on this information.
It is possible that some kind of accident occurred in the reactor of a nuclear submarine. Most likely Chinese. Explosion option unlikely
- said Khramchikhin (openly disliked China) to the newspaper
"Sight"
.
No one recorded an explosion. It could be, for example, the dumping of radioactive waste from a submarine. Navigation in this place is extremely intense, if there really was an explosion, someone saw something. But this is only a level of assumption
- specified the deputy director of the Institute for Political and Military Analysis (IPVA) Khramchikhin, recalling that five countries on the planet have atomic submarines.
By the way, he has been working at IPVA since its creation in January 1996, when this structure was organized on the basis of the information-analytical service of the headquarters of the party "Our Home - Russia". It should be recalled that there are already six countries with submarines with nuclear power plants: Russia, the USA, Great Britain, France, China and India (in 2016 they adopted the nuclear submarine "INS Arihant" launched in 2009).
According to Khramchikhin, in the area in question, there could really be either a Russian, Chinese, or an American submarine. Most likely, it is Chinese. The second most likely American, the third Russian. He does not expect the appearance of the "English or French" in that region of the planet. Well, and about the Indians, he most likely forgot or did not know at all.
Maybe there was some kind of accident in the reactor of a nuclear submarine. Maybe something with a cooling circuit, but here I can not guess, there is too little data
- summarized fortune-telling Khramchikhin.
Please note that Western media are actively disseminating information about an underwater nuclear explosion with a capacity of 10-20 kilotons in TNT equivalent. For example, residents of Okinawa, where 50% of US troops are located in Japan, found on the coast a cylinder with the inscription "uranium fuel rod." However, measurements did not record an increase in the background radiation.