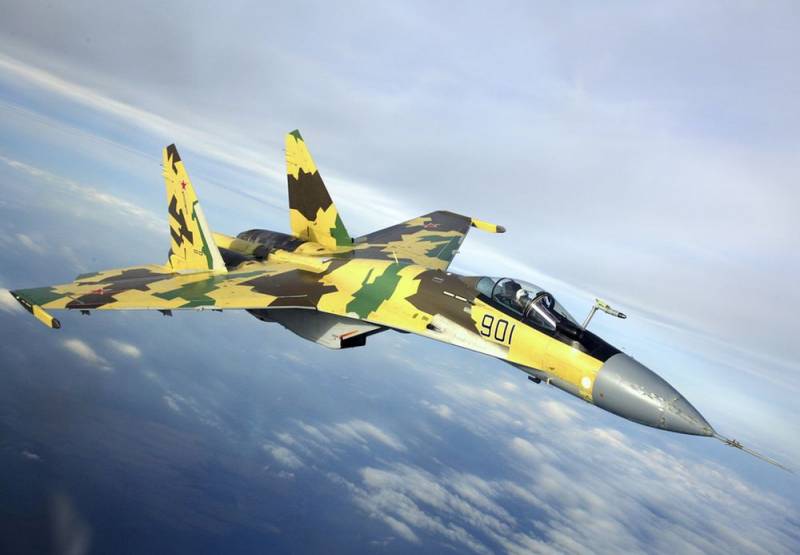 From November 17 to 21, 2019, Dubai Airshow 2019 was held in Dubai (UAE). On the sidelines of the event, Victor Kladov, director of international cooperation at Rostec State Corporation, announced that Moscow would sell Ankara a super-maneuverable fourth-generation fighter Su-35 only when the Turks purchased a multi-functional fifth-generation fighter Su-57. This is reported by the American website and magazine about
policy
, business and defense technology Defense News.
Turkey is very focused on the acquisition of modern aerospace
of technologies
. They are working on their own aircraft. They want to develop their aircraft, and we have preliminary negotiations regarding the Su-35, provided that Turkey plans to acquire the Su-57. Why not? And immediate interest arose after the US announced the cancellation of plans for the supply of F-35
- said the top manager of the state corporation.
At the same time, Kladov said that Russia and Turkey had never negotiated, affecting exclusively the issue of selling the Su-57. However, Moscow could help Ankara in developing its own fifth-generation fighter TF-X, becoming a full-fledged partner or providing its aircraft engines. The main thing here is to know the characteristics that the Turkish Ministry of Defense presents to this aircraft, and the "size of the market."
It should be clarified that in December 2010, the Executive Committee of the Turkish Defense Industry (SSİK) instructed the local Ministry of Defense to develop the first Turkish fighter of its own production, the fifth generation at once. The first flight of the brainchild of the Turkish aircraft industry was planned for 2023 to the centenary of the Turkish Republic. The development was undertaken by the Turkish aerospace industry company TAI. Three possible design options, i.e. drawings were presented in May 2013 at the IDEF-2013 International Defense Exhibition in Istanbul (Turkey). Since then, very little is known about the project.
It should be added that at the specified exhibition ("Dubai Airshow 2019"), Russia demonstrated a large number of its developments. There were even complexes "Repellent", "Sapsan-Bekas", "Rubezh-Avtomatika", "Dome", "Ray" and "Pishchal", designed to counter small drones.