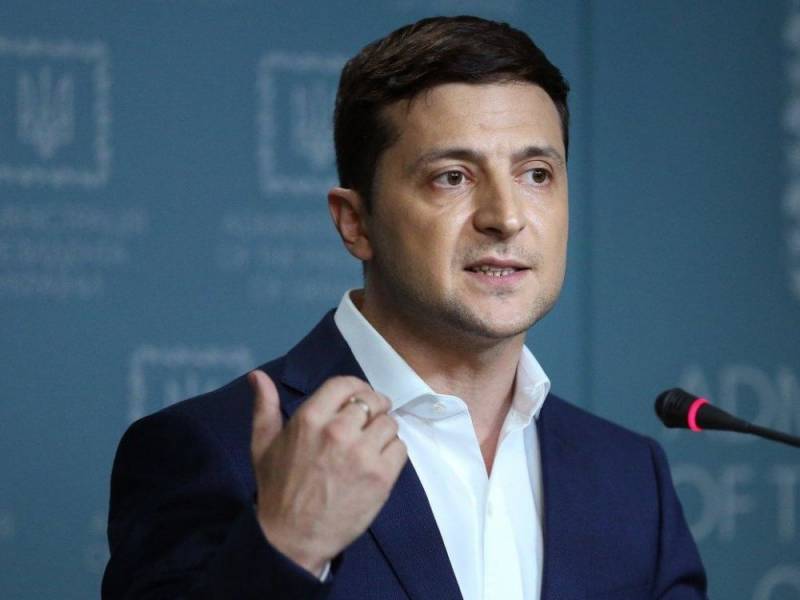 On November 20, 2019, President of Ukraine Vladimir Zelensky, barely made it to the city of Ochakova due to a plane crash and lack of roads. Then for some time he made his way through the city itself to the place (base of the Ukrainian Navy) where the "strongest on the continent", which had been spoiled by the Ukrainian military, were located
transferred
the Russians.
During the visit, the Supreme Commander-in-Chief and the "Father of the Nation" reporters asked various questions. The Ukrainian "patriots" were particularly interested in the details that Zelensky had promised to the Russian leader Vladimir Putin in exchange for sailors and ships. Zelensky frankly admitted that they were simply given to him, just like that, which caused disappointment among the audience.
At the same time Zelensky quite sharply commented on the last question (25:40 in the video below). The question concerned a recent
interview
oligarch Igor Kolomoisky American edition of The New York Times. Then Kolomoisky rebuked the United States and said that he was ready to be friends with Russia, and at the same time told what the American president Donald Trump asked Zelensky about.
I would like for me, as president, to think about international relations and the vector of Ukraine nevertheless, and not some businessman in Ukraine.
It seems to me that this is correct. I, the government, society - we can talk about it. But these are still state-level decisions
- said Zelensky.
The video clearly shows how Zelensky changes in his face and shifts from foot to foot, holding his hands in his pockets. At the same time, the head of state abruptly cuts off the questioner.