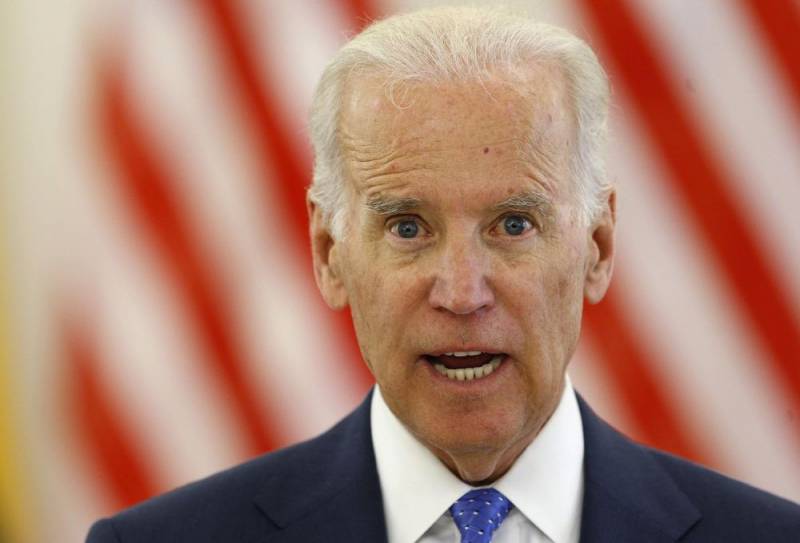 It seems that some American
politicians
they were bitten by their inadequate Ukrainian colleagues, from whom they contracted some strange virus. If earlier Russian President Vladimir Putin was called "the god of Ukrainians", now there is a tendency to expand this "religion" in the United States. It's not for nothing that Chief Democrat and former US Vice President Joseph Biden says that Putin does not want him to win the 2020 US presidential election.
Biden told this "fascinating" story right on the television debate of candidates from the US Democratic Party. The debate was broadcast by the American cable television channel MSNBC. As a result, many Americans thought that Biden and his son Hunter had really spent too much time in Ukraine.
It should be noted that the debate took place in the state of Georgia. During the debate, Biden was asked a question about the impeachment hearing of US President Donald Trump. Biden said that he learned a lot at the hearing, but did not provide details. But he said that Trump does not want him to participate in the elections, and Russia does not want him to win in these elections. After that, Biden said in the style of "the best mayor of Europe" Vitali Klitschko that "someone should do what should be done", i.e. defeat trump.
It should be recalled that the corruption scandal around Biden has been lasting, with varying degrees of intensity, since 2014. The thing is that his son Hunter "made a deal" of many millions of dollars in Ukraine, while he was a member of the board of the Cypriot oil and gas company Burisma Holdings, which developed gas fields in Ukraine. At the same time, Biden Sr. then served as vice president of the United States. But on October 17, 2014 Hunter, i.e. Biden, Jr., was expelled from the US Navy reserve for drug use (cocaine). And in 2015, the Prosecutor General of Ukraine Viktor Shokin launched an investigation into Burisma Holdings. In 2016, Biden Sr. demanded that Petro Poroshenko dismiss Shokin, and he did it. In 2017, an investigation into Burisma Holdings was also terminated. But by this time, Trump had already become president of the United States.