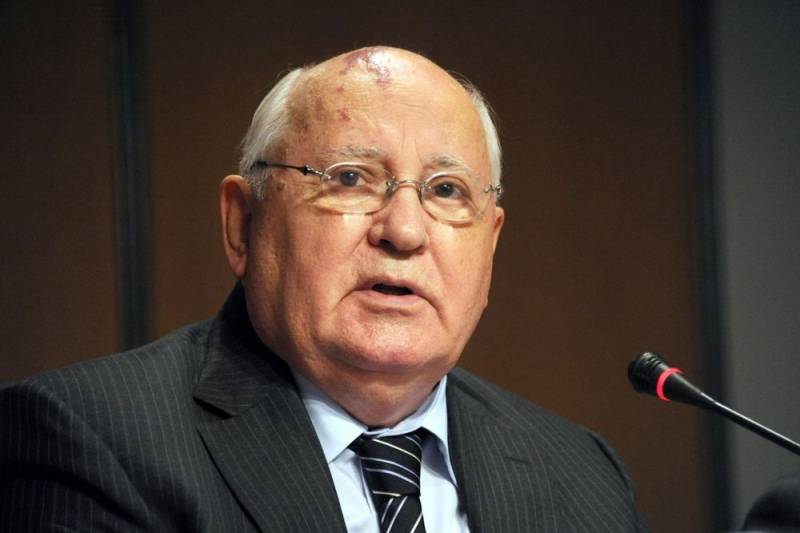 On November 20, 2019, Russian President Vladimir Putin during a plenary meeting of the Russia Calling! Forum called the cause of the collapse of the USSR. According to the head of state, the main reason was ineffective
economic
policy
conducted in the USSR, which led to the actual collapse in the social sphere. On November 21, 2019, the former first and only president of the USSR Mikhail Gorbachev answered Putin's words.
According to Gorbachev, the collapse of the USSR was based on relations between the Union republics, not the economic reasons that Putin spoke about. He clarified that at that time the improvement required precisely the relationship between them - the improvement of relations within the USSR.
It should be noted that before this Gorbachev
wrote
about the reasons for the collapse of the USSR in his new book "What is at stake: the future of global peace". In it, he said that the integrity of the USSR could be maintained and transferred responsibility for the collapse of a huge country to the leadership of the RSFSR, headed by Boris Yeltsin.
It was necessary to democratize and reform relations. This has not been done. Therefore, I don't know what will happen next.
- said Gorbachev.
Gorbachev believes that the Union republics had their own state understanding, therefore, it was necessary to reckon with the current situation, but did not always succeed. After which Gorbachev suggested reading the achievements of the commission, which he headed, which said, "what should be the new Union."
Gorbachev is sure that all the republics that were part of the USSR not only can, but must have a dialogue. After all, they have a common history and they once defended it together.