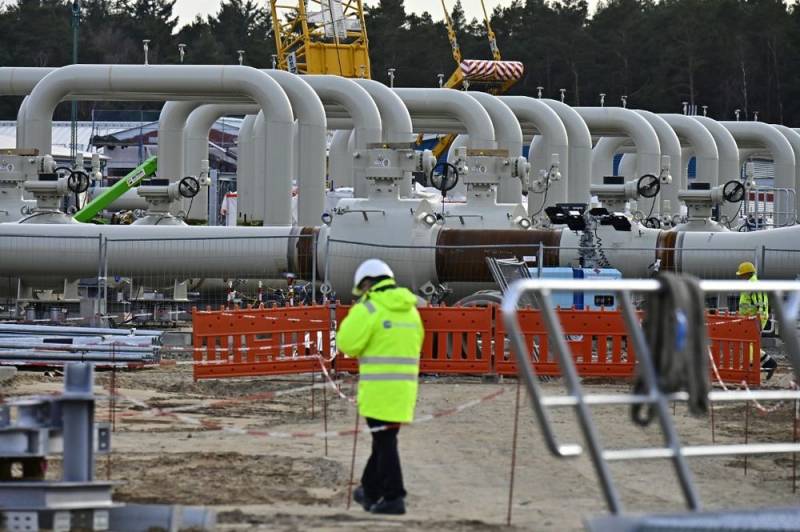 We recently reported that both lines of the Turkish Stream gas pipeline
filled
gas, and Germany
took
law protecting Nord Stream 2. And so, on November 20, 2019, Republican Senator Ted Cruz announced that US sanctions on companies participating in the Nord Stream-2 project could delay the commissioning of this pipeline for more than a year. At the same time, the head of the Ministry of Energy of Russia Alexander Novak believes that deliveries on the Nord Stream-2 can begin as early as 2019.
In the best scenario, which seems more likely to me, together we will stop the creation of the pipeline. In any case, this is a win-win situation.
- said the American senator.
According to the senator, there are two options that the United States can take. First, the US Congress may pass a bill with appropriate restrictive measures. Secondly, the current US administration can use the existing powers and take advantage of the CAATSA Act ("Countering America's Adversaries Through Sanctions") and impose restrictions.
It should be noted that Senator Cruz is one of the authors of the bill on restrictive measures. In July 2019, this initiative was supported by the Senate Foreign Affairs Committee (upper house of parliament) of the U.S. Congress. Since then, the bill has been awaiting approval by the full Senate. To enter into force, it will still have to go through the House of Representatives (lower house of parliament) of the US Congress, and after that it is signed by the head of state.
At the same time, the head of the Ministry of Energy of Russia Alexander Novak believes that the launch of the Nord Stream-2 is already
technical
a question that is not related to the completion of the gas pipeline itself, but to commissioning.
Maybe this year too. These are questions to Nord Stream 2 to a greater extent. I think this could happen in the coming months.
- said Novak.
In addition, Novak added that the Ministry of Energy will formulate its position on gas transit through Ukraine only after Gazprom receives answers to its proposals from Kiev. The minister said that Moscow was offering Kiev direct gas purchases in the amount of 15 billion cubic meters. m per year.
These are approximately the volumes that we discussed in the framework of the last tripartite consultations. We have proposed, and not the first time. Because we are considering the issue of transit, including taking into account direct deliveries to the domestic market, and not through reverse
- said Novak.
It should be recalled that Ukraine, Poland and the United States are trying to hinder the implementation of the Nord Stream-2 gas transportation project, pursuing their own interests.