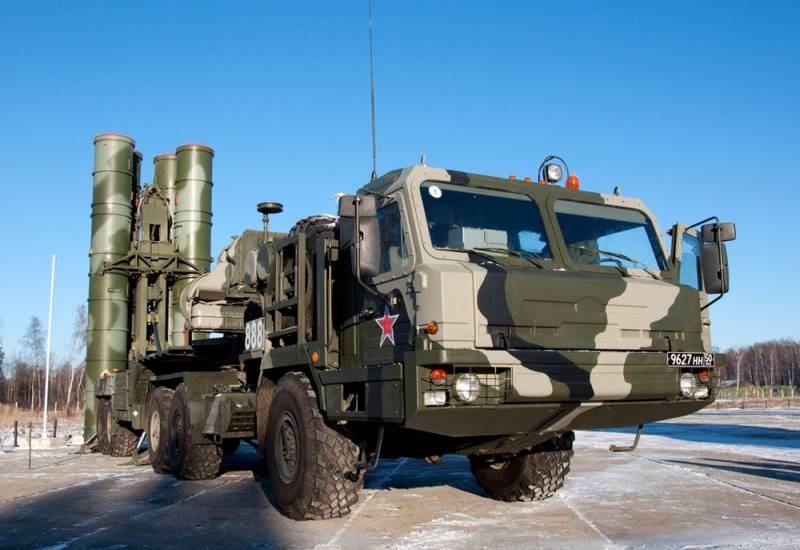 Polish "scientists" once again confirmed that they have not only caught up, but also surpassed, according to the level of "competence", their British colleagues. For example, recently the Warsaw Institute
сообщил
that came to the conclusion, having studied the Thunder-2019 exercises, that Russia is not ready for a nuclear clash with the United States. And now, the "experts" of the Polish daily newspaper
political
Gazeta Wyborcza (Agora SA media holding) criticizes the Russian S-400 Triumph long-range and medium-range anti-aircraft missile systems (SAM) and praise the American MIM-104 Patriot anti-missile systems (Patriot), adopted by Poland in every way )
The Poles say that the S-400 air defense system does not meet the declared characteristics. They question the ability of S-400 air defense systems located in the Kaliningrad Region to hit targets in Poland's airspace, and the claimed range of the complex (400 km) is called the manufacturer's promotion. The Russians allegedly lure buyers by intimidating potential opponents.
In confirmation, the Polish "experts" began to demonstrate their "knowledge." They wrote that the range of target detection by the S-400 radar is due to the terrain and curvature of the Earth. At the same time, clarifying that the S-400 radar, so that it can detect a target in accordance with the claimed characteristics, must be at a height of several kilometers above the surface of the Earth. Masts available at the indicated air defense missile system can raise the radar to a height of more than 25 meters, which indicates that the complex is not able to "see" the declared distance.
The Poles are sure that only trans-horizon radars using the phenomenon of reflection of radio waves from the ionosphere can "see" targets at such a distance. Moreover, the available radars of this type in Russia are too bulky and do not differ in high accuracy of target detection. Moreover, Russian equipment is based on its own electronic base, which is significantly behind the American one. Therefore, the S-400 can not hit targets with the same accuracy as the MIM-104 Patriot.
The only Russian weapon that, according to the Poles, can cause them trouble is the Iskander-M OTRK located in the Kaliningrad Region. But in this case, the Poles are convinced that the Russians deliberately underestimated the range of their missiles, capable of hitting any target in Poland.