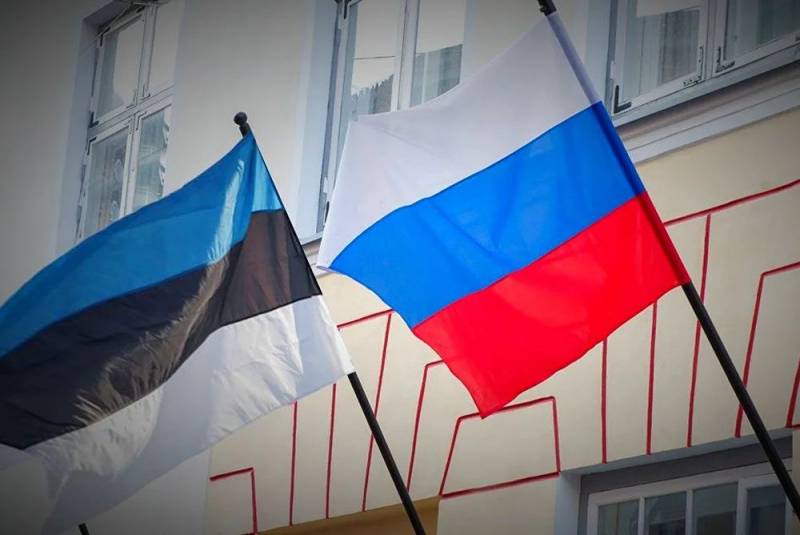 Speaker (Chairman) of the Estonian Parliament (Riigikogu) Henn Põlluaas stated that Moscow "must return the annexed, original Estonian lands". Põlluaas is the deputy head of the Estonian Conservative People's Party (EKRE), a nationalist, Russophobe and an ardent opponent of ratification of the border treaty with Russia. He claims that Russia allegedly "took 5% of the territory of Estonia."
Estonia has no territorial claims against Russia. We do not want a single square meter of Russian territory. We just want ours back
- said Pylloaas, commenting on the statement of the Director of the Second European Department of the Russian Foreign Ministry, Sergei Belyaev, about the invalidity of the Tartu (Yuryev) peace treaty.
Põlluaas wants Moscow to recognize the borders imposed on it in February 1920. Otherwise, Tallinn will not ratify the Russian-Estonian border treaty. By the way, nationalists from the aforementioned EKRE, in March 2019, put forward a bill that contained a demand to challenge the territorial affiliation of Ivangorod and part of the Pskov region. Moreover, the head of the Estonian Ministry of Internal Affairs, aka EKRE leader Mart Helme, said that Russia "partially holds the territory of Estonia."
After that, the Russian Foreign Ministry informed that they consider the territorial claims of Estonia unacceptable. Russian State Duma deputy Anton Morozov, a member of the lower house's committee on international affairs, called the behavior of the Estonian authorities unconstructive. At the same time, Senator of the Federation Council of Russia Andrei Klimov, deputy chairman of the upper house parliamentary committee on international affairs, said that Estonians talk "about nothing", and even with pronounced Russophobia. He clarified that the requirements of the Estonians have no legal force, but admitted that they are an irritant in bilateral relations.
In turn, the first deputy chairman of the committee on international affairs of the Federation Council Vladimir Dzhabarov said that Russia "owes nothing" to Estonia. In his opinion, the West is simply trying to use Estonia for its own purposes to increase tension. So, the sooner Estonians cease to "exaggerate stupid things," that is, to make such unpromising and baseless statements, the faster the relationship will improve.
According to the scientific director of the Russian Military Historical Society (RVIO) Mikhail Myagkov, the territorial claims of the Estonian
politicians
to Russia have no basis. At the same time, the president of the Russian Association for Baltic Studies, Nikolai Mezhevich, believes that the claims of the Estonians are speculation and an element of the internal political struggle in Estonia. The issue of territorial disputes with Estonia has long been closed.