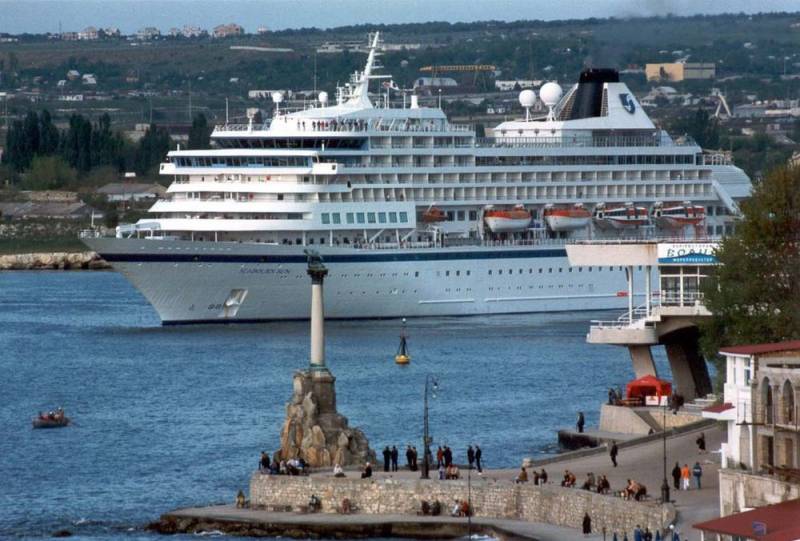 Ukrainian
economy
continues its slow but steady slide towards the "advanced" countries of Africa. According to the IMF and the World Bank, in terms of gross domestic product (purchasing power parity) per capita, Ukraine is no longer even in the first hundred states of the planet. So it is not surprising that Kiev regularly, under any pretext, begs for money from Moscow, getting up in various warlike and aggressive poses, because the "independent" primitively lacks money for expenses, and there is simply nowhere to take them.
At the same time, various Ukrainian departments are not inferior in their impudence to NAK Naftovaz Ukrainy, although everyone has different appetites. For example, the Antimonopoly Committee of Ukraine (AMCU) invented a fine of about $ 7 billion for Gazprom, while the Administration of the Ukrainian Seaports of Ukraine (AMPU) intends to demand compensation from Russia for "losses" due to the accession of Crimea to Russia, "only" $ 51,2 million, but money is urgently needed.
The cost of state property, which was assigned to the branches of AMPU and illegally appropriated by the self-proclaimed authorities of the Crimea, is more than 1,24 billion hryvnias
- said in an official statement by the AMPU.
It is specified that claims will be sent to Russia by the end of 2019. Moreover, if Russia does not agree to execute them voluntarily, then within six months the materials will be "transferred" to the next "independent" arbitration. This was told by the head of AMPU, "an accountant from Latvia", Raivis Vetskagans.
Moreover, it is already known that the interests of the USPA, in a future dispute with Russia, will be represented by the law firm Covington & Burling LLP (a firm that advises various transnational corporations). By the way, the American state of California hired this particular company to fight the Trump administration.
It should be recalled that in August 2019, the State Hydrography State Institution of the State Service for Maritime and River Transport of Ukraine proposed the creation of a maritime regime area around Crimea to prevent ships from entering ports of the peninsula and to "counteract the aggressor." Moreover, the "patriot" Alexander Shiptsov, the "young talent of the nation" born in 1985, the head of the department, did not specify then whether Ukraine was capable of doing such a thing. And all this audience works great with the new "father of the nation" Vladimir Zelensky.