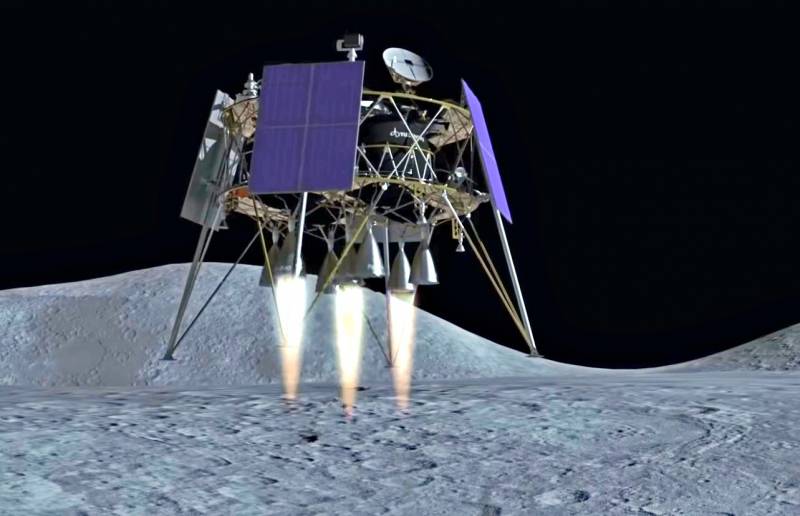 As part of the Dubai Airshow 2019 event in Dubai (UAE), Ukrainian engineers from the Yuzhnoye Design Bureau presented a project for a promising moon exploration aircraft. At the exposition, a 1: 5 scale model of a landing module printed on a 3D printer was demonstrated. All the action was accompanied by an animated movie.
The main feature of the Ukrainian development was the ability to carry out three controlled flights after the landing. The maximum length of such a "jump" is 20 km.
A promising apparatus was equipped with seven single-mode RD-840. This reusable engine with a propellant feed system for fuel components weighs 4,3 kg. Its operating time is 2750 seconds. A mixture of nitrogen tetraoxide and heptyl is used as fuel.
The take-off weight of the "jumping module" (without payload) is 1715 kg. The mass of fuel is 1310 kg. The carrying capacity at launch from the surface of the moon is 150 kg.
According to the designers from the Yuzhnoye Design Bureau, their offspring can be used not only to study our natural satellite: measuring the background radiation, studying the composition of regolith, and also searching for subsurface ice, but also to build future lunar cities.