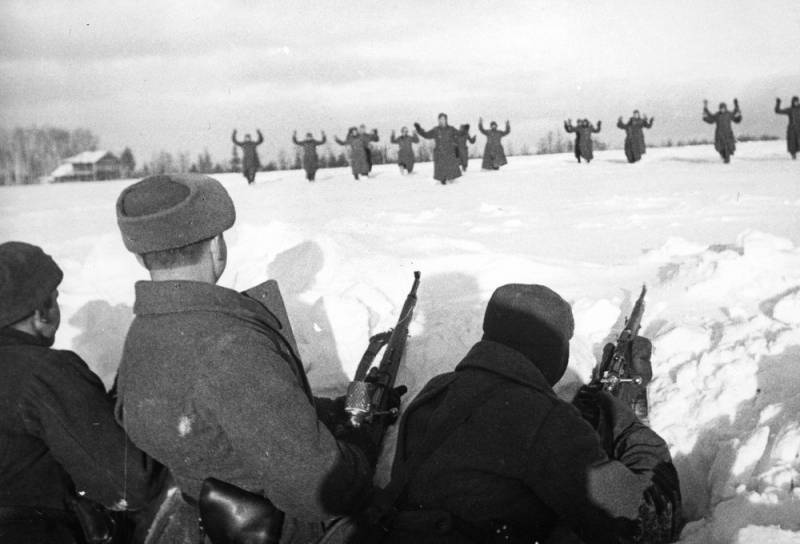 A peculiar military historian, writer, senior professor of history at the University of New South Wales (Australia), a latent "expert" in the Third Reich David Stahel (born in New Zealand in 1975) has an unconventional (generally accepted) look at the history of the Second World War II. In his next book, Retreat From Moscow, he argues that the Red Army offensive at the end of 1941 near Moscow should be seen as a local victory for Germany.
Stahel is convinced that the Wehrmacht's "hold on" order (Halt-Befehl), dated December 8, 1941, was Hitler's reaction not to the Soviet counter-offensive, but to the beginning of winter, slightly stalling his own offensive and, possibly, the Japanese's attack on Pearl Harbor ( USA). That is, the offensive of the Red Army did not really concern the Germans, however, as did the author of the book.
It should be noted that the "expert" frankly does not know the climatic features of the Moscow region. After all, there winter comes not according to the calendar, but in the middle of October. Therefore, he is confident that the supreme command of the Wehrmacht, and Hitler himself, initially did not pay attention at all to the actions of the Soviet troops. Moreover, the historian known in narrow circles clarifies that only after a week, i.e. already in mid-December 1941, the situation became clear to Hitler. After that, he issued a second, more "powerful" order to the Wehrmacht to "hold on" - to hold positions at all costs. Moreover, Stahel was embarrassed to point out that the Germans made a real miscalculation and wrote that the Germans only considered the Red Army counter-offensive a series of insignificant attacks that created little discomfort on the eastern front.
But Stachem writes that the Red Army offensive was wasteful and "disastrous", sadly stating that Berlin lost the war to Moscow in the summer of 1941, when it launched the campaign itself, but could not quickly win. At the same time, the fierce battles that unfolded in the winter of 1941 were considered by the "scientist" not as an attempt by the Wehrmacht to contain the counter-offensive of the Red Army, but as a victory for Germany.
It should be added that few people, except Stahel, can set forth such a story and give such assessments. By the way, this is his fifth book. Before that, he wrote: "Operation Barbarossa and the defeat of Germany in the East" (Operation Barbarossa and Germany's Defeat in the East), "Kiev, 1941" (Kiev 1941), "Operation Typhoon" and "Battle for Moscow "(The Battle for Moscow). Naturally, the "historian" refers to official documents and memoirs of that time, but at the same time draws his own conclusions, which often contradict facts and common sense. So the attempts to distort the story will be continued, there is no doubt about it.