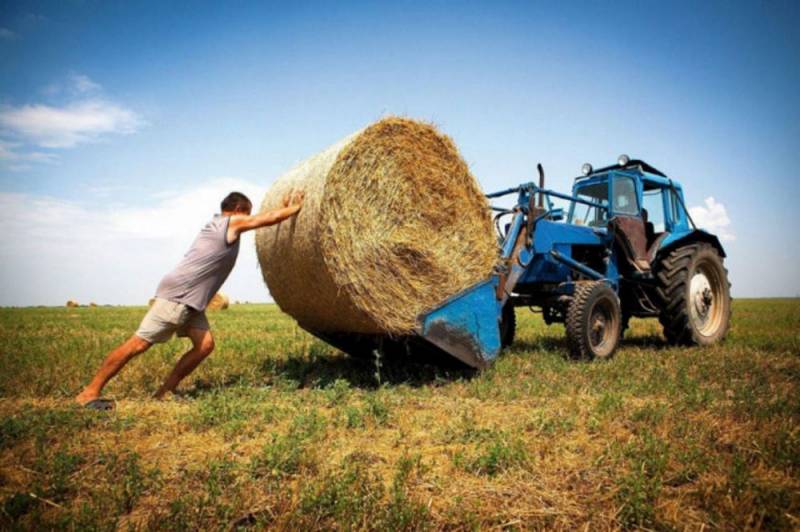 Ukraine is further and further removed from the norms of international law, while not forgetting to publicly declare that it is a country that shares European values, among which this right is located.
According to Roman Leshchenko, Presidential Plenipotentiary for Land Affairs, if the Ukrainian authorities find that there are Russian citizens among the founders of Ukrainian companies buying agricultural land in the country, they will use the special confiscation mechanism. This is reported by the agency.
Interfax-Ukraine
.
The official claims that the confiscation will be carried out in favor of the state, and the corresponding sanction norm will soon appear in Ukrainian legislation.
At the same time, Leshchenko emphasized that Russians, unlike other foreigners, will be deprived of the right to buy land in Ukraine:
The Russians, in principle, are not discussed. This is an aggressor country, under no circumstances will they buy land.
The intellectual level and competence of the Zelensky team has long been questioned even among those who cast their votes to him and his party "Servant of the People".
However, in this case, it is interesting how the Ukrainian authorities will justify the refusal to the Russians to buy land in international arbitrations, which they themselves love to contact at the slightest opportunity?