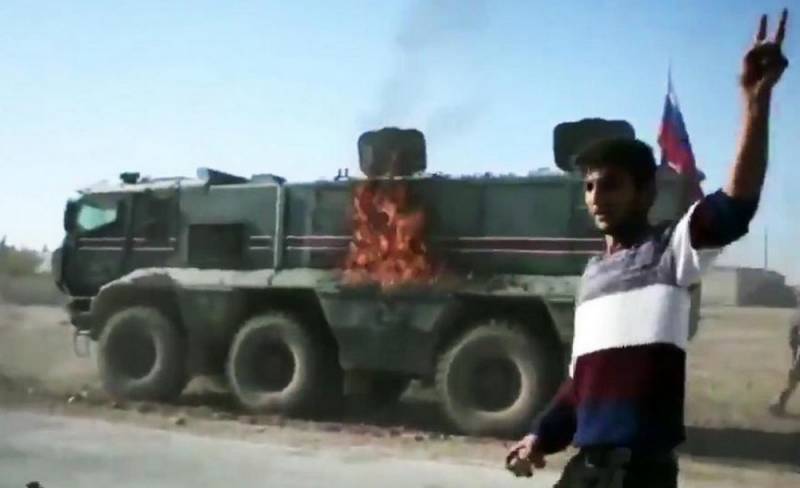 The attack on an armored car of the military police in northern Syria, during which a Molotov cocktail was used, did not go unnoticed by the Russian Ministry of Defense.
According to a representative of the Russian Center for the Reconciliation of the warring parties in Syria, the attack on the Russian patrol in the border zone of Syria was a pre-planned provocation. It is reported
RBC
.
The message states that as a result of the incident, servicemen and armored vehicles were not injured and continued to carry out the task of patrolling the route.
The military department added that Kurdish youth was used to carry out the provocation, but the senior patrol made the right decision not to conflict with the group of attackers, but to continue moving.
Recall that in the past few weeks, videos have appeared on the network demonstrating the attack by the Kurdish population of the border areas with Turkey on the armored vehicles of both Russian and Turkish armed forces.
Until now, such provocations have been without casualties on both sides. However, it is not known how the situation could develop if the attackers have military weapons instead of stones and Molotov cocktails.