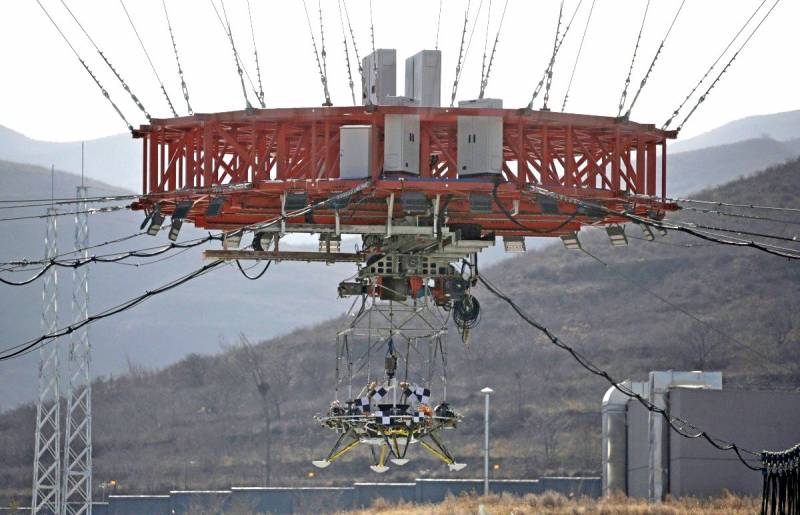 The colonization of Mars has become one of the priority topics of modern science. The possibility of manned missions to the Red Planet is being actively discussed by many space agencies. However, before sending people on a "long journey", scientists have to carefully study our "red neighbor". What, in fact, will the Chinese National Space Administration do next year.
The day before, the department announced the successful testing of a research module designed for landing on Mars. The event was held in the city of Huailai. During testing, a simulation of the decrease in the apparatus was carried out at a speed corresponding to the gravity of Mars. At the same time, the appearance of the surface on which the landing was practiced was as close as possible to the landscape of the Red Planet.
Regarding the functions that the lander will perform in the upcoming mission, it is assumed that it will collect all the necessary data on the temperature, landscape, magnetic field, as well as the atmosphere of Mars. According to Chinese scientists, the study of the "nearest neighbor" will more accurately predict the future of the Earth. At the same time, the discovery of water there will give rise to more confident actions to prepare for future colonization.