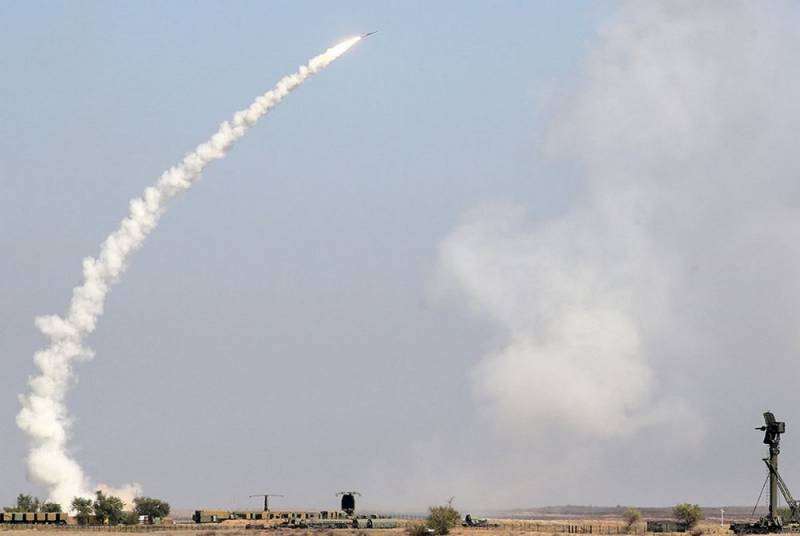 American portal C4ISRNET, specializing in coverage of military topics and network
of technologies
, talked about how, in October 2019, the 16th Air Force of the U.S. Air Force, in collaboration with other units, developed a plan for breaking through Russian air defense systems.
According to the portal, the operation to break through the Russian layered air defense systems will consist of several stages, each of which will be carried out by different units and services.
According to the information available at the portal, the roles in the operation were distributed as follows:
- The 363rd reconnaissance wing will determine how the air defense systems of Russia will oppose "friendly forces";
- The 9th wing is responsible for the development of a new set of electronic warfare tools;
- The 55th wing must obtain data on the tactics, methods and procedures of the Russian air defense in order to find a "non-kinetic" (without striking) method of suppressing air defense and transmit to the strike forces the coordinates of air defense systems.
According to military expert Alexander Gorkov, whom he shared with the publication
"Sight"
, you should not pay attention to this information, since we are talking about the classic version of computer modeling of the situation.
According to him, this is nothing new, and the Russian military regularly conducts similar simulations.
At the same time, Russian air defenses have a sufficient number of their own scenarios and counter-scenarios that provide for a successful counteraction to any attack.